Call for Abstracts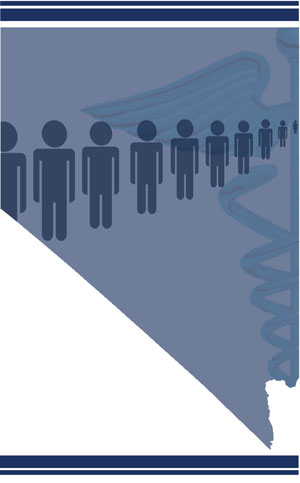 UNLV and UNSOM Interprofessional Health Equity Symposium
October 10, 2014, 11:15 a.m. to 6:30 p.m.
UNLV School of Dental Medicine
Las Vegas, Nevada
According to the Centers for Disease Control (CDC),* health disparities are preventable barriers to equity in the burden of disease, injury, violence, or opportunities to achieve optimal health experienced by socially disadvantaged populations. Populations can be defined by factors such as race, ethnicity, gender, sexual orientation, disability, age, education, income, and geographic location.
The Interprofessional Health Equity Symposium Planning Committee of the University of Nevada, Las Vegas (UNLV) and the University of Nevada School of Medicine (UNSOM) invites abstracts for panel and poster presentations that will report original research or scholarship relating to improving health and health equity among Nevadans. Although all submissions will be considered, the Planning Committee is especially interested in abstracts that will: (1) report original research by clinician/scientists with backgrounds in the allied and community health sciences, dental medicine, medicine, nursing, pharmacology, and other health professions that improves our understanding of the determinants of health, disease, and disabilities, including original research relating to the Healthy People 2020 Leading Health Indicators (http://www.healthypeople.gov/2020/LHI/2020indicators.aspx); (2) present original scholarship by health law scholars, bioethicists, and medical humanists examining the legal, ethical, and social consequences of health disparities and/or proposing novel legislation, regulation, or litigation strategies that have the opportunity to improve health and health equity; (3) present the experiences of state and local health and social service agencies and individual and institutional health care providers concerning efforts to reduce or respond to health disparities and improve health equity; and (4) report original research or scholarship assessing the impact of cultural competency, models of health care delivery, advances in technology (including health information technology, telehealth and telemedicine technology, and other medical and biotechnologies), and recent legislation (including the Health Information Technology for Economic and Clinical Health (HITECH) Act and the Affordable Care Act (ACA)), for improving health and health equity among Nevadans.
The call for abstracts for oral presentations is now closed. However, abstracts for poster presentations may be submitted through the online submission form available at
law.unlv.edu/HealthEquitySymposium2014AbstractSubmission
. The deadline for receipt of abstracts for poster presentations is Friday, September 12, 2014.
For further information, please contact Christine Smith, Associate Dean for Administration and External Relations, William S. Boyd School of Law, UNLV, at christine.smith@unlv.edu or (702) 895-1872.
*Centers for Disease Control and Prevention. Community Health and Program Services (CHAPS): Health Disparities Among Racial/Ethnic Populations. Atlanta: U.S. Department of Health and Human Services; 2008.