Boyd Graduates Reach High Through Different Career Paths
Attending law school means moving into a career as a lawyer in many cases. However, it is not the only option.
Many alumni of the UNLV William S. Boyd School of Law choose career paths outside of law, but they are still able to use the information and lessons they gained from their classes in their new jobs.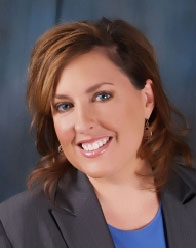 Mary Beth Hartleb '03 has been in charge of her own company since graduating from law school.
Mary Beth Hartleb '03 is one such person.
Hartleb founded her own company, Prism Global Management Group, shortly after graduating from law school.
"Prism started eight years ago to provide [human resources] support to companies," Hartleb said.
She said that about halfway through law school she decided she didn't want to take the traditional career path after her graduation. Law school became a way to enhance the skills she needed for her career.
"I often tell people that I use [my degree] every day. The classes they make you take about contracts – you deal with that every day," she said. "Clients appreciate that I have that background because we can talk strategically."
Hartleb also added that if clients file for wage per hour cases, her background helps her to track position statements and be of help to the client in the early stages.
"We're not their counsel, but we can take them up to that point," she said.
Besides her career, though, Hartleb said that she has found other ways to put her degree into use. She said that the classes she took regarding contracts have been one of the most useful classes and that it would help anyone to take it.
"I recently worked with the state to draft a will. I had a better understanding and we were able to discuss [the specifics of it] easier," she said.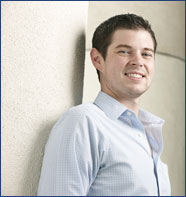 Miles Dickson '11 found an opportunity to become a partner at a new consulting firm as he was about to graduate from Boyd.
Another success in a non-law field has been Miles Dickson '11. Dickson is a Las Vegas native who graduated from UNLV with a degree in journalism.
Though he had a high-level job at the time, he chose to leave his job to attend the Boyd School of Law.
"For a long time I wanted to be a lawyer, so I always thought law school was in the cards," Dickson said. "I was the youngest person on a management team … so I just kind of thought, 'this is as good as this gets.' So I decided to go to law school."
As law school started to come to a close, Dickson was looking at what he wanted to do and said that he was approached by Julie Murray, the outgoing head of Three Square Food Bank, to become a full partner in her new company.
"I never really decided that I didn't want to be a lawyer. I decided not to be a lawyer when another opportunity that I had not planned on or thought of came up," he said.
Dickson and Murray now run the Moonridge Group, a community-development consulting firm that helps philanthropists to get community-oriented businesses started.
Dickson said that what he learned in law school is still helping him today.
"There is specific knowledge you get out of law school that helps you to understand how the world works, how businesses work with each other, how governments and state governments work," he said.
He added that specific things he learned included being able to think in a linear fashion and account for variables.
His advice for law students would be to remember to look at as many options as you can after graduation.
"I think what matters is that when you're going through law school is it's difficult to look up and look around. It matters that when you get out of law school, your only option is not looking for a law firm," he said. "There's a lot of things you can do and if you have passion for it, it makes all the difference in the world."