Associate Dean Ngai Pindell Named to 50 Under 50 List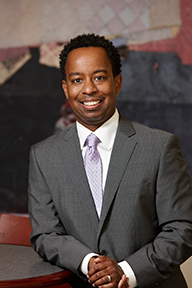 Ngai Pindell, Associate Dean of Academic Affairs and Professor of Law at the UNLV William S. Boyd School of Law, has been named to the Lawyers of Color 50 Under 50 list. The list is a comprehensive catalog of minority law professors making an impact in legal education.
Lawyers of Color magazine was initially founded as On Being A Black Lawyer but now also produces publications for current and future lawyers of South Asian American, Pacific Asian American, Hispanic, and Native American descent. The publication boasts a core readership of 35,000, nearly 200,000 unique blog visitors, and nearly 4,000 followers and fans.
To see a copy of the magazine, click here.