Boyd Student Allison Vitangeli Wins Richard L. Brown Community Service Award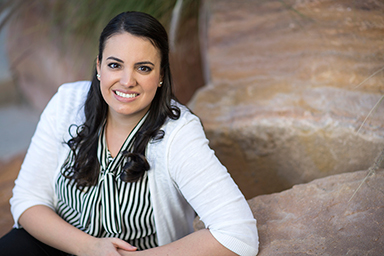 William S. Boyd School of Law student Allison Vitangeli has been honored as the community service student of the year. In recognition of her outstanding work, Vitangeli will receive the Richard L. Brown Community Service Award — a one-half tuition scholarship.
Brown, who passed away on July 5, 2013, was one of Boyd's finest faculty members and played a pivotal role in starting the community service program. Since its inception, students have been awarded for their exceptional work in both the program and the community with a scholarship that now bears Brown's name.
Vitangeli has recently been engaged with the school-sponsored Partners in Pro Bono program, which pairs students one-on-one with attorneys to work on pro bono cases. Last summer, she worked at the Public Defender's office where she implemented Boyd's new sealed records program.
The Project Sealed Records program assists Nevadans in navigating the process of sealing their criminal records, while providing a fresh start for those who have earned their right to be redeemed. Students develop packets of information and presentations highlighting the legal process for those seeking to have their records sealed.
"Receiving this scholarship means the world to me. I have always been active in community service and was excited for the opportunity to participate in Boyd's community service requirement," Vitangeli said. "I hope that in the future I can continue to help with the sealed records program in any way that I can and continue to help out in the Boyd and greater Las Vegas community."