Law School Community Mourns the Passing of Robert Faiss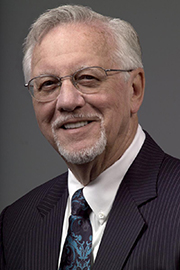 The law school community mourns the passing of Robert Faiss on June 4, 2014. He was a nationally renowned gaming attorney, a long-time teacher at the law school, and a dear friend. Read more about his life and legacy here.
The memorial service for Bob Faiss will be held at 3 p.m. on June 13 at the historic Fifth Street School in Las Vegas.
401 S. Fourth St.
Ste. 145
Las Vegas, NV 89101
The family suggests donations to Boulder City Hospital, the UNLV Boyd School of Law, or Faiss Middle School. For gifts to the law school in his memory, click here, select "Annual Fund" or "Other," and note "in memory of Robert Faiss" in the Tribute Information section.