Several Boyd Graduates Win Nevada Primary Election Races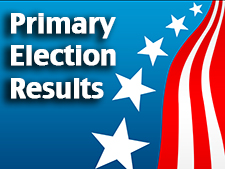 Several Boyd graduates were successful in winning their races during the 2014 Nevada Primary Election, held June 10.
Derek Armstrong '10 captured 58 percent of the votes against Boyd student Andrew Coates '15 in the State Assembly, District 21 Republican race.
Susan Bush '02 captured 35 percent of the votes in a three-way race for District Court Judge, District 8, Department 28. She will advance to the Nevada General Election on Nov. 4.
Deonne Contine '05 ran uncontested in the School Trustee, District 6 race for Carson City.
Lucy Flores '10 won the Democratic nomination for Lieutenant Governor. She will run against Republican candidate Mark Hutchison in the Nevada General Election.
Linda Marquis '03 captured 19 percent of the votes in the race for District Court Judge, District 8, Family Division, Department B. She ran against seven other candidates.