Boyd Alumnae Help Bring Legal Workshops to Asian-Pacific Community
With the Asian-Pacific American community growing in Las Vegas, William S. Boyd School of Law alumna Kathleen Ja Sook Bergquist, a 2009 graduate, is working with the law school to help provide legal workshops designed for the Asian-Pacific American community.
Bergquist said that while the Asian-Pacific community is sizable, very little is being done to level the barriers they face.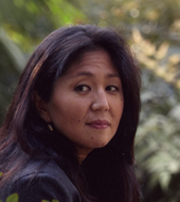 "Tagalog is now the third most commonly used language in Las Vegas," Bergquist said. "So many of resources in town focus on the Spanish-speaking community, and that's great, but it makes a gap. We're taking it on ourselves to fill the gap for [the Asian-Pacific American] community."
The workshops will focus on immigration and family law. Bergquist and the law school are partnering with the National Asian and Pacific American Women's Forum (NAPAWF), the Asian Bar Association of Las Vegas (ABALV), Bamboo Bridges and the Nevada Immigrant Resource Project (NIRP).
The project has earned a grant from the State Bar of Nevada and will cost an estimated $11,820, according to their LRIS Public Service Grant Program application.
Bergquist said their aim is to start this year two workshops per semester, one for immigration and one for family law. There would be only two workshops each during the fall and spring semester, but they hope to expand over time.
The curriculum for the workshops will be based on curricula used in the law school already, according to Maricar Andrade, a 2007 graduate of the law school and Vice Chair of Bamboo Bridges.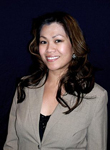 "We're really happy about the law school being involved," Andrade said. "For the family law portion, the curriculum is already there but in English, so we just have to translate it. We will be able to use the same format instead of reinventing the wheel."
With these workshops, Bergquist hopes that the Asian-Pacific Americans who were not born in the United States will be able to learn that they have legal options in these types of situations.
"We're focusing on these subjects for people who need services like pro bono legal counsel but don't know it exists," Bergquist said. "We will have forms there and we can make [pro bono counsel] more accessible."