When
August 20 - 24, 2018
Where
William S. Boyd School of Law
The Saltman Center for Conflict Resolution at the William S. Boyd School of Law hosts a Summer Institute geared to give law or graduate students, attorneys, and other professionals the chance to take intensive short courses on dispute resolution in Las Vegas.
Mediation Essentials: 40-Hour Basic Mediation Training - CLE credit pending
Dates: August 20-24 from 8:00am - 5:00pm
Join us for this dynamic and interactive mediation training taught by Margaret Crowley. Teaching methods include lecture, videos, interactive exercises and coached mediation simulations. Students will have opportunities to play the role of a mediator under the supervision of experienced mediators, who will provide feedback to support and facilitate learning.This 40-hour training fulfills the requirements of most court-sponsored mediation programs.
Skills that will be taught:
Conflict Theory
Negotiation Methods
Mediation Process
Mediation Techniques
Ethics in Mediation
And more...
Who should attend?
Anyone who seeks to explore and better understand how to engage others in meaningful dialogue, de-escalate conflict, improve advocacy skills in a mediation/negotiation context, and develop lower-cost mutually beneficial, interest-based resolutions to litigated and non-litigated issues, problems, or disputes.
Those seeking basic mediation skills
Attorneys
HR professionals
Businesspersons
Business owners
Health professionals
Supervisors
About the Trainer
Margaret M. Crowley, Esq., Adjunct Professor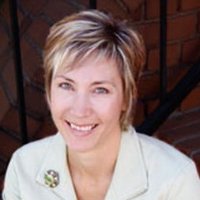 Margaret has been licensed to practice law in Nevada since 1991. For over 15 years, Margaret served as a Civil Deputy District Attorney for Washoe County (Reno), Nevada. During that time, she practiced in multiple areas, including labor/employment law, contract law, litigation and administrative law, and in multiple settings such as mediations, arbitrations, administrative hearings and state and federal courts. Margaret has extensive training and experience as a mediator, enabling her to use her expertise in conflict resolution to help people define and resolve issues. Margaret has mediated over 600 cases in a wide variety of areas.
Margaret has received specialized training in advanced mediation techniques, elder care, divorce and foreclosure mediation.
Margaret has taught 40 hour mediation trainings for the University of Nevada Reno, the National Judicial College and the Nevada Supreme Court. She regularly presents to different groups, including the Nevada State Bar, on mediation and writes a bi-monthly column in the Washoe County Bar Association's publication The Writ entitled "Mediation Matters."
Margaret is a member of the Nevada State Bar Association ADR Section, where she currently serves as vice-chair, as well as the State Bar Family Law Section, the Association for Conflict Resolution (ACR) and Nevada Dispute Resolution Coalition (past president).
Boyd Students
The Summer Institute courses are part of the law school's summer course offerings. Boyd students do not need to complete an application as they will be able to register for these courses when summer registration opens in April.
Cost
The cost per course is $1,100 (CLE students only).
For payment click here.
More Information
For more information about CLE credit and other Summer Institute courses, visit Summer Institute in Dispute Resolution 2018.
About the Saltman Center for Conflict Resolution
Consistently recognized among the nation's top ten programs, the Saltman Center for Conflict Resolution provides a forum for the advanced study of the nature of conflict and how to resolve it. Through our scholarly research, coursework, lectures, conferences, workshops, and competitions, we explore a wide array of disputes—public and private as well as regional, national, and international.