Daniel W. Hamilton
Dean
Richard J. Morgan Professor of Law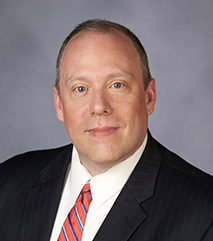 Areas of expertise:
Constitutional Law, American Legal History, Property Law
Bio:
Daniel W. Hamilton is the fourth dean of the UNLV William S. Boyd School of Law. He assumed the deanship in July 2013 and joined the Boyd School of Law faculty as the Richard J. Morgan Professor of Law. He joined UNLV from the University of Illinois College of Law where he was the Associate Dean for Faculty Development and Professor of Law and History.
Dean Hamilton received his Ph.D. in American legal history in 2003 from Harvard University. He was a Golieb Fellow in Legal History at New York University School of Law during the 2003-04 academic year. He received his J.D. from George Washington University and his B.A. from Oberlin College.
Before coming to UNLV, Dean Hamilton taught property law, legal history, and constitutional law at the University of Illinois College of Law and the Chicago-Kent College of Law. He is the recipient of multiple teaching awards, including Professor of the Year at both institutions.
Dean Hamilton researches and writes primarily on American property ideology and the legal and constitutional issues raised by the Civil War. He has written numerous articles and reviews on American legal history, including works in Civil War History, the Chicago-Kent Law Review, the Journal of Supreme Court History, the Journal of American History, the Journal of Southern History, the Journal of Interdisciplinary History, the Journal of National Security Law, and the Law and History Review. His book, The Limits of Sovereignty: Property Confiscation in the Union and the Confederacy During the Civil War, was published by the University of Chicago Press.
Dean Hamilton is past-president of the legal history section of the American Association of Law Schools and serves on the Board of the American Society for Legal History. His research presentations include talks at the law schools at New York University, Northwestern, Stanford, the University of Texas, and Harvard University as well as multiple presentations at the American Society for Legal History.
In the News