Elizabeth L. MacDowell
Director of the Family Justice Clinic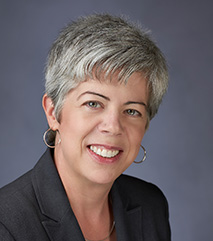 Areas of expertise:
Access to Justice, Domestic Violence Law & Policy, Feminist Theory, Family Law, Civil Procedure, Criminal Procedure, Poverty Law
Bio:
Professor MacDowell is an internationally recognized expert on family law, gender violence, and access to justice. In 2017, she was selected for a prestigious Fulbright Scholar Award to conduct research on access to justice and anti-gender violence activism in Turkey. Her empirical work on access to justice in the U.S. has been recognized by The American Association of Law Schools, which named her a Bellow Scholar for her study (with Emily Troshynski, PhD) of domestic violence self-help clinics in 2012, and with a UNLV Faculty Opportunity Award in 2013. Her articles have appeared in numerous law reviews.
An experienced litigator prior to joining the academy, Professor MacDowell practiced complex business and employment litigation before developing a practice focused on family law and domestic violence law and policy. She has also litigated constitutional claims on behalf of incarcerated clients, and was a founding member of the Pro Bono Civil Rights Panel for the Central Federal District Court of California.
Professor MacDowell joined the UNLV faculty from Chapman University School of Law, where she founded and taught a clinical protection order course and taught courses on family law and domestic violence. At Boyd, Professor MacDowell directs the Family Justice Clinic and also teaches poverty law and criminal and civil procedure.
In the News