Saltman Senior Scholar
Visiting Professor
Course: Special Topics: Mediation Representation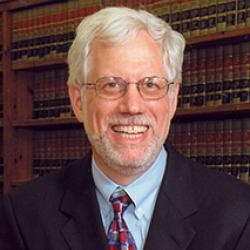 Education:
B.B.A., University of Michigan
J.D., Syracuse University College of Law
M.P.A., Harvard University
LL.M., Harvard Law School
Saltman Senior Scholar
Visiting Professor
Course: Special Topics: Mediation Representation
Bio :
Hal Abramson is a full-time faculty member at Touro Law Center, New York, where he teaches, trains, and writes on how attorneys can effectively represent clients in domestic and international mediations. He also taught full-time for one year at UNLV, as a visiting professor. He is an experienced domestic and international commercial mediator and has taught or trained throughout the United States as well as in Australia, China, France, Germany, Hungary, Italy, India, Israel, Netherlands, Russia, Switzerland, South Africa, and Turkey. He served as Chair of the ABA Committee that drafted its mediation representation competition rules and assisted the ICC in Paris in launching its international mediation representation competition. He served as co-chair of the IMI Task Force in The Hague that designed an Inter-Cultural Mediator Certification Program. Abramson's publications include two books, Mediation Representation-Advocating as a Problem-Solver (Aspen-2013, Oxford-2011, and Recipient of CPR 2004 Book Award) and International Conflict Resolution-ADR Consensual Processes (Co-Authored). Professor Abramson also served for nine years as Vice Dean responsible for academic programs, faculty development and international programs and has taught a range of courses including international business transactions, sales, and business organization. He currently teaches courses on dispute resolution and remedies.