Saltman Senior Scholar
Visiting Professor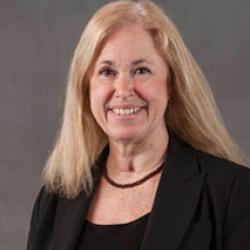 Education:
B.A., (Magna Cum Laude), Smith College, Northampton, MA, 1976
J.D., (with High Honors), University of Connecticut, 1979
Saltman Senior Scholar
Visiting Professor
Bio :
Lisa Blomgren Amsler (formerly Bingham), Distinguished Professor and Keller-Runden Chair in Public Service at Indiana University's School of Public and Environmental Affairs. Professor Bingham joined the faculty of Indiana University in 1989. She was Director of the Indiana Conflict Resolution Institute from 1997 to 2007. She has held visiting faculty, scholar, or lecturer positions at the University of California Hasting College of Law, Indiana University School of Law, University of Aberdeen School of Law, and University of California Berkeley Center for the Study of Law and Society. She practiced Labor Law from 1979 to 1989 at Shipman and Goodwin, where she was a partner from 1984-1989. She has authored over ninety articles, monographs, and book chapters, and edited three books on dispute resolution and collaborative governance. Her most recent book, Dispute System Design: Preventing, Managing, and Resolving Conflict, is published by Stanford University Press (2020). In 2007, she received the Rubin Theory-to-Practice Award from the International Association for Conflict Management and Harvard Project on Negotiation for research that makes a significant impact on practice. She is an elected fellow of the National Academy of Public Administration. In 2014, she received the American Bar Association Section of Dispute Resolution's award for Outstanding Scholarship. Her current research examines dispute systems design and the legal infrastructure for collaboration, dispute resolution, and public participation in governance.