E-Newsletter of the University of Nevada, Las Vegas, William S. Boyd School of Law
|
October 2009
Dear Colleague,

This E-Newsletter is the first in a series devoted to interesting scholarship and news about faculty, alumni, and students at UNLV's Boyd School of Law. We welcome your comments and suggestions for future contributions.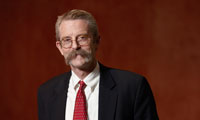 Blakesley named UNLV Barrick Distinguished Scholar
Christopher L. Blakesley, the Cobeaga Professor of Law at the Boyd School of Law, was named one of only two 2009 UNLV Barrick Distinguished Scholars. He is the first professor from the law school to receive this award since it was instituted in 1981.
Read more »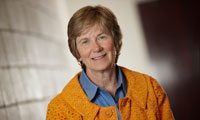 McGinley Employs Empirical Methodology in Law Research
Professor Ann C. McGinley's pioneering empirical approach to the analysis of law is illustrated nicely in a paper she presented along with her co-author Mitu Gulati from Duke Law School in September 2009 at the Searle Center for Political Science and Law at Northwestern University School of Law.
Read more »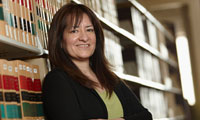 Saucedo Breaks New Ground in Immigration Research
The research agenda of Professor Leticia M. Saucedo examines the incorporation of immigrant communities into the workplace and the effectiveness of the current legal system in protecting immigrants' rights. Her work explores the legal rights of newly arrived immigrant brown collar workers and the barriers they face to full workplace protection. Read more »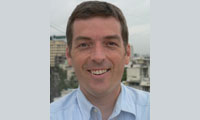 Alum Attracts International Attention
Andy Spalding '03 is quietly but inexorably emerging from under the judicial radar as a notable international legal authority, but his career goals are directed elsewhere.
In August, The Wall Street Journal featured his evaluation of the federal government's stepped-up pursuit of overseas bribery by corporations. Read more »
---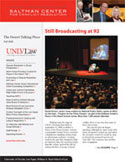 Saltman Center for Conflict Resolution: Fall 2009 Newsletter

Click here to see the fall newsletter for the UNLV Boyd School of Law Saltman Center for Conflict Resolution. Ranked in the top 10 law school dispute resolution programs in the nation, you will read about the following Center activities: the new Strasser Mediation Clinic; a Peace in the Desert lecture by veteran journalist Daniel Schorr; a Judicial Candidates Forum; hosting of the International Client Counseling Competition; civilian oversight of the Las Vegas Metro Police Department; and practical advice for dealing with lying in negotiation. Michael and Sonja Saltman also discuss the future of the Center.