"My mission in life is not merely to survive, but to thrive; and to do so with some passion, some compassion, some humor, and some style." Maya Angelou's words continue to reverberate in my mind. Her...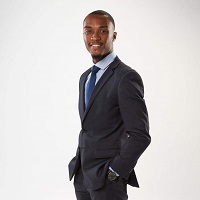 The story of Thurgood Marshall is common to many and even more common to those within the legal community. Marshall is a pillar in the history of the civil right movement and within black history. Mr. Thurgood...

You've probably heard that law school is inherently stressful. The constant go, go, go could easily result in a nervous breakdown, among other health and wellness problems. However, before you even begin your...

You might be surprised when I tell you that law schools represent a diverse set of professional and academic backgrounds. Contrary to popular belief, you do not need a humanities, liberal arts or social science...

Attending law school is stressful. Attending law school and heading to a new city can make things even more stressful. Most people know of Las Vegas as a place where you can go to party all night long, hitting up...

The law school classroom is a zone of fear that has been immortalized in movies and books as well as conversations with former students. It is portrayed as a stressful, anxious, and intimidating environment. However,...

As a 2L transfer student, I cannot speak on every detail of 1L year at UNLV, but with my wife being a Lawyering Process TA (she is in law school too, that's a whole different blog) and watching this year's...

Imagine, after three years in law school you walk across the stage and receive your diploma. Shortly after, you pass the bar. Then, all of a sudden, it hits you – the legal community has approved of your very...

"How do you do it?" I've been asked about a zillions times about being a full time parent and full time student in law school. My reply, "You just do it." That may seem a bit smug,...

You've been admitted to and have decided to attend the William S. Boyd School of Law! If you're like me, your excitement may swiftly become tinged with a sense of, "Now what?" Your first...
Pages