Boyd School of Law Negotiation Team Advances to Finals
One of the UNLV William S. Boyd School of Law Society of Advocates Negotiation Teams will advance to the American Bar Association Negotiation Competition Nationals this February in New Orleans.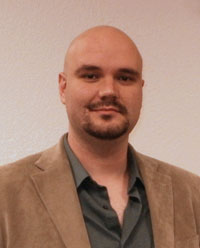 Micah Ginapp, 2L
Team members Micah Ginapp, a Boyd School of Law second-year student, and third-year student Alejandro Yanez took second place in the Region 9 Negotiation Competition held earlier this semester. The team was invited to advance to the finals. Ginapp and Yanez both credit teamwork to their success in the regionals.
"We had a battle plan and both understood the flow and our roles well enough that each one could keep the other on track and pick apart different weaknesses of the individuals across the table," Ginapp said.
Yanez added, "I believe we were successful due to being strategic in our negotiation approach and good team work."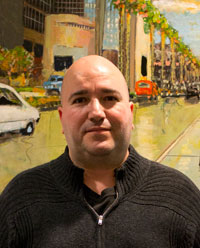 Alejandro Yanez, 3L
Ginapp and Yanez will face off against three other teams in the final competition, which will pit them against a two-person team from another ABA-accredited law school. Until then, Ginapp and Yanaz plan to practice as much as possible to gear up for the next competition.
"We are hoping to convince a few 1L and 2L teams who want some individual prep work to go against us just for practice in trade for a break down and feedback on their techniques. The more practice, the more kinks get worked out," Ginapp said.
Boyd School of Law will hold its negotiation competition during the spring semester, in which all students will be invited to compete. The winners will advance to the regionals in 2012.
Additionally, Ginapp says Las Vegas' unique atmosphere helped prepare him for the first competition.
"The combination of hospitality specialist and poker player that is inherent in the culture definitely shines through (in negotiation)," Ginapp said.