National Asian-Pacific Attorneys Association Honors Boyd Alumna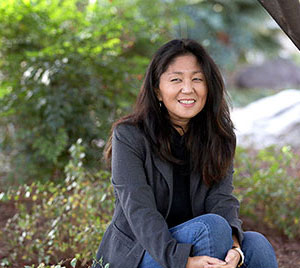 UNLV Professor Kathleen Ja Sook Bergquist, a William S. Boyd School of Law alumna, recently received the National Asian Pacific American Bar Association Trailblazer Award for her outstanding achievements in the local community.
The Asian Bar Association of Las Vegas nominated Bergquist for the award because of her work with the Language of Law Workshops, for which she wrote a successful grant proposal through the State Bar of Nevada. Earlier this year, Bergquist also received the Lincy Institute Fellowship for her work researching domestic violence among ethnic groups, including within the Asian-Pacific community.
"I'm very honored, although I believe that the award is a reflection of the collaborative work of the Asian Bar Association of Las Vegas, Bamboo Bridges, the Boyd School of Law, LACSN, and the support of the State Bar of Nevada," Bergquist said.
The NAPABA Trailblazer Award recognizes the outstanding achievements, commitment and leadership of attorneys who have paved the way for the advancement of others in the Asian-Pacific community. Recipients are selected annually from each region.
"Having NAPABA recognize the value of public interest work is very validating and it is also heartening to have my peers recognize the importance in addressing violence against women in the Asian Pacific American community in Southern Nevada," she said.
For more information on NAPABA, visit www.napaba.org. More about Bergquist's research can be found here.