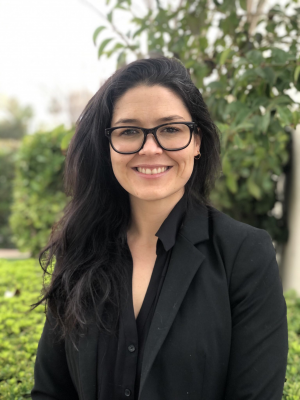 We are pleased to announce that Alissa Cooley has returned to the UNLV Immigration Clinic as the Managing Attorney leading our new Community Advocacy Office, which is set to open in downtown Las Vegas early in 2022.
A native Nevadan, Ms. Cooley completed her undergraduate degree at UNLV and graduated cum laude from Boyd in 2014, where she was a student attorney in the Immigration Clinic. After law school, she became one of the first two justice AmeriCorps (jAC) fellows at the clinic, effectively jumpstarting the growth of the Immigration Clinic as a legal aid provider. Over two years as a jAC fellow, she represented over one hundred children, ages two to sixteen, who entered the U.S. without a parent or guardian, in their immigration court proceedings.
Ms. Cooley handled immigration and criminal law cases in private practice from 2016 to 2021 and co-caught UNLV's Policing and Protest Clinic in 2021. She is a member of the Lt. Governor's Keep Nevada Working Task Force.