Free Legal Education
Working with Legal Aid Center of Southern Nevada and Nevada Legal Services, teams of law students, under the supervision of an attorney, provide free legal education on relevant legal issues by preparing and conducting weekly classes for the public. Classes include family law and divorce, small claims, special education rights, paternity, custody, guardianship, immigration, criminal record sealing, and bankruptcy matters.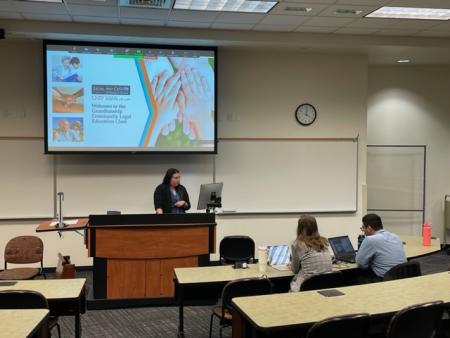 View the current Class Schedule Calendar.
To learn more about how the Legal Aid Center of Southern Nevada can assist you with your legal matters visit www.lacsn.org, call 702-386-1070 or email info@lacsn.org.
For information about criminal record sealing, visit Nevada Legal Services at https://nevadalegalservices.org/criminal-record-sealing/ or call 702-386-0404, extension 145.