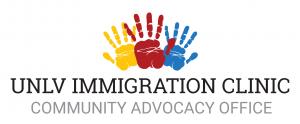 The UNLV Immigration Clinic's Community Advocacy Office in Downtown Las Vegas is now open at 1212 S. Casino Center Blvd. in the Arts District.
We offer deportation defense to unaccompanied children and detained adults, full service immigration assistance to UNLV and CSN students, staff and their families, and limited assistance with DACA renewals.
Find out more about our services and how to seek assistance here.