Thursday, August 23, 2018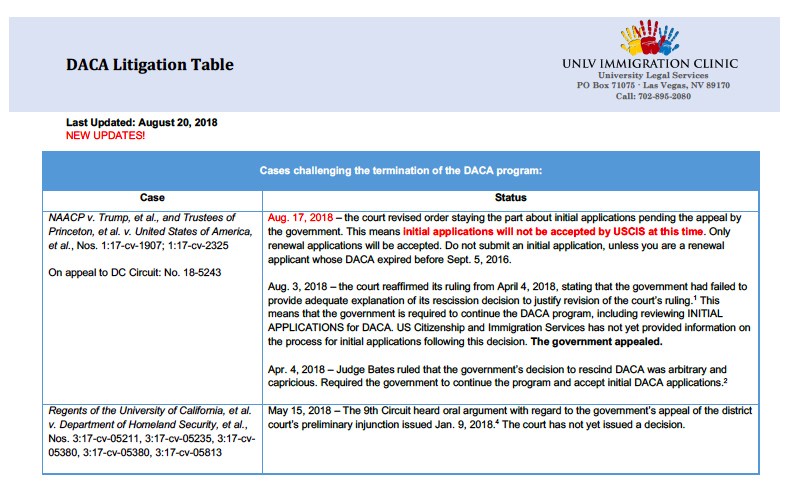 The fate of people with DACA hangs in the balance as multiple courts around the country consider claims pushing in opposite directions, while the Trump Administration wants to phase the program out. We've summarized the state of the litigation in this chart.
Our general advice to those with DACA is to consult a legal aid provider about filing a renewal application ASAP. If you are in Las Vegas, we will help you with this for free. Schedule an appointment by calling 702-895-2080.