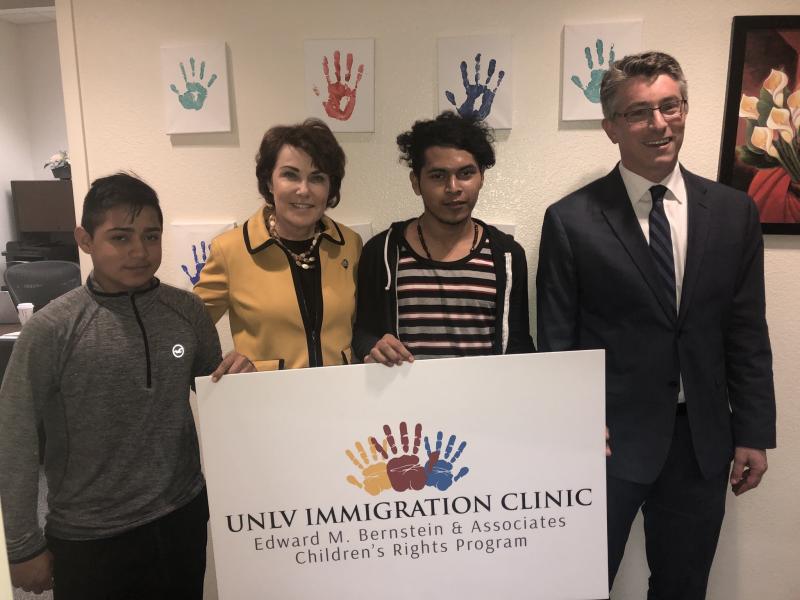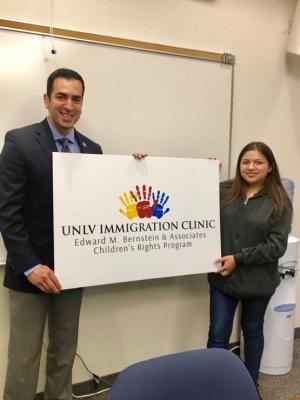 Over the past two weeks, the UNLV Immigration Clinic has been happy to host all three of southern Nevada's congressional representatives. Representatives Kihuen (NV-4), Rosen (NV-3) and Titus (NV-1) heard from teenagers represented through the Edward M. Bernstein & Associates Children's Rights Program about how they survived and escaped gang violence in Central America. Clinic students and attorneys explained the legal challenges that the children face in trying to avoid deportation to countries where they were in danger.
Recently, President Donald Trump and Attorney General Jeff Sessions have suggested that unaccompanied children are potential public safety threats because of the activity of the MS-13 gang in El Salvador, Guatemala and Honduras. However, most of the children are victims of the MS-13 or other gangs, and the Clinic wanted to give Nevada's representatives the opportunity listen to their stories first hand. Sen. Catherine Cortez Masto visited the Clinic in May 2017, and the Clinic invited the remainder of the Nevada delegation in 2018.
The Bernstein Children's Rights Program represents around 130 unaccompanied children, and is the largest such program in Nevada. But the need for legal representation is much larger. Since 2013, the Department of Homeland Security has initiated 1,584 deportation cases against unaccompanied children in the Las Vegas Immigration Court.
Overall, around 38 percent of unaccompanied children in the Las Vegas Immigration Court have gone without attorneys. In Las Vegas, those children who had attorneys were ordered deported in only 14 percent of the cases. But those without attorneys were ordered deported 79 percent of the time.
Sen. Cortez Masto is co-sponsoring the Fair Day in Court for Kids Act, which would provide attorneys for all children in deportation proceedings.