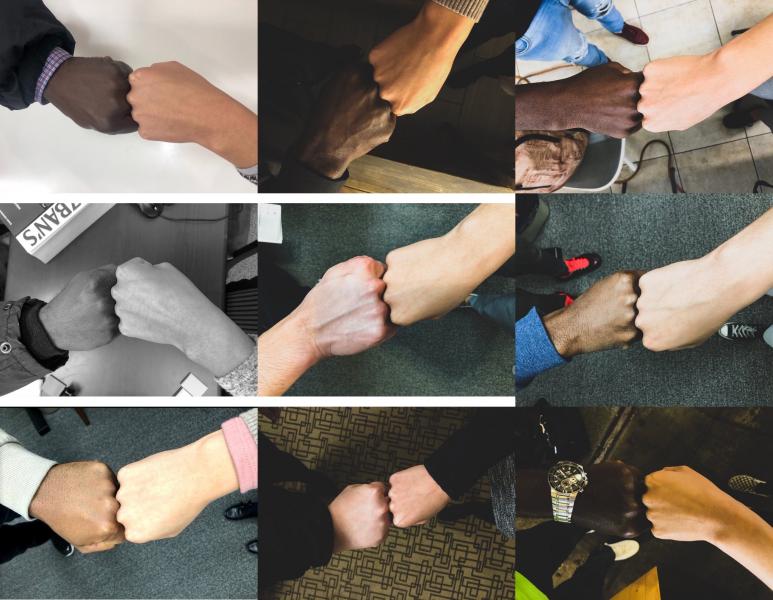 By Michael Kagan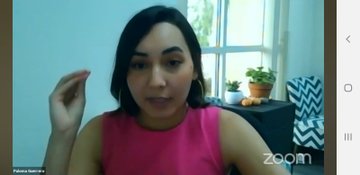 Today is the last day in our clinic for Paloma Guerrero, who has been our first Immigrant Justice Corps (IJC) Fellow since 2019, and was a student attorney before that.
In her role at the UNLV Immigration Clinic, Paloma was the first attorney in Nevada to work full time providing free legal defense to people detained by Immigration and Customs Enforcement (ICE). The people Paloma represented would likely have stayed locked up without her. Most would probably have been deported. Paloma is outspoken that she should not be the only person doing this work, and we must ensure that in the future there will be more lawyers doing the same. But she was the proof of concept, the first.
With many of her clients who won release from detention, Paloma took a fist bump photo with them as they took their first steps into freedom. Without showing her clients' faces, she captured a piece of their shared humanity, and showed the power of standing by another person who had been locked away from the world. To understand her work, please listen to this post, entitled "what an asylum grant sounds like."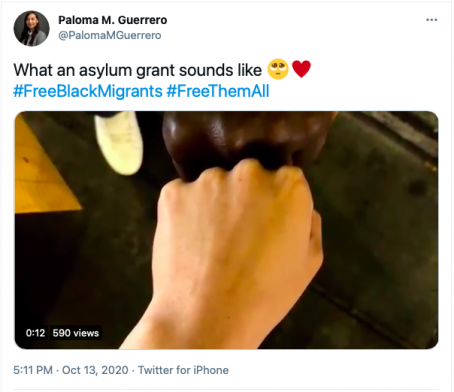 Paloma's name has been brought up to me by law students multiple times in the past two years. She describes herself as a "queer daughter of immigrants fighting for human rights." She is the first in her family to graduate from high school, much less go to college or graduate school. Several current law students have told me that Paloma gave them a model of what a lawyer can be like, a model of the kind of lawyer they wanted to be. She showed that a powerful lawyer can be someone like them.
Paloma is going to work for the Clark County Public Defender. She is a founding leader of the local chapter of the National Lawyers Guild, and is an organizer of the Legal Observer Program, which monitors interactions between protestors and police. She is a central figure in the Nevada Immigrant Coalition, and a pivotal leader of an effort to hire more attorneys to expand the work that she started. In this way, she is not really leaving, and she will still be part of our mission, and we will be a partner with hers.
Fight on, Paloma Guerrero. May others follow in her footsteps.