Wednesday, April 19, 2017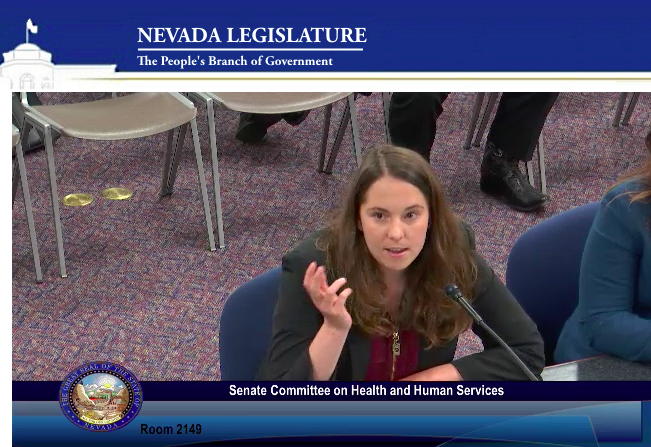 Today the Nevada Senate's Health and Human Services Committee held a hearing on AB142, the bill to ensure that Nevada courts can make best interest findings for abused and neglected immigrant kids in danger of deportation. The bill passed the Assembly, 38-4, on March 14.
The Immigration Clinic has worked closely with the bill's sponsor, Assemblyman Edgar Flores, and other supporters, especially Legal Aid Center of Southern Nevada and the American Immigration Lawyers Association.
As in the Assembly, clinic student Katherine Maher testified about the federal immigration law dimensions of the bill, and on her own experience in the clinic representing unaccompanied children who faced resistance from family court hearing masters. "These kids' stories are heart wrenching," she said.