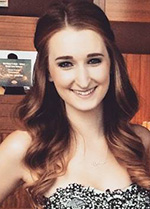 Imagine, after three years in law school you walk across the stage and receive your diploma. Shortly after, you pass the bar. Then, all of a sudden, it hits you – the legal community has approved of your very special set of skills. No, this isn't the start of the newest Liam Neesam movie; I'm referring to legal skills – a set of skills that few have, but many desperately need. Luckily, attorneys are privileged with the opportunity to assist those in need in interesting ways, beyond just donating money or time. While those sure are wonderful ways to help the less fortunate, Boyd also prepares you to value your new legal skills and put them to good use to better the community, our profession, and yourself. There are countless ways to start giving back as soon as you enter law school, so that you can help others while learning the law yourself. Give back to your community and get involved with some wonderful organizations, I guarantee* you'll enjoy it!
To give you an idea of what type of community service opportunities there are at Boyd, I'll show you some of the organizations I took part in. Does criminal law interest you? Well, it interests me, and I was able to get involved with a criminal law related community service project during my 1L year. Boyd requires all students to participate in a semester long community service program where students teach different legal topics to the community. You can choose courses like divorce, bankruptcy, child custody, – or my pick – criminal record sealing. I began teaching the class – which was relatively new – and I witnessed so many members of the community who became frustrated with the complicated record sealing process. I knew I wanted to help, so I spent that semester creating a new presentation and helping simplify the record sealing process. Because of my involvement with the community service class, I am now working with the two head attorneys of the program and a couple classmates to perfect the presentation in order to help more people. I truly value this opportunity because I get to learn more about the criminal justice process, while helping individuals who are in need of assistance. This is just one example of how you can become involved with important, interesting, and beneficial community service projects at Boyd.
Well what if criminal law is not your thing? Don't fret, there are many more ways to help the community! Are you interested in tax and business law? I got involved with a program called VITA – Volunteer Income Tax Assistance – where I became certified to help file taxes for members of my community.
Ok, if tax law is not your thing, what about public interest? PILA – the Public Interest Law Association – is a huge club at Boyd that promotes awareness of public interest work and presents opportunities in the legal community. PILA supplies several of its members with scholarships for unpaid public interest jobs over the summer.
Now, what about educating and mentoring high school students? Students United for Diversity in Law – SUDL – or La Voz might be perfect for you. SUDL puts on a program in connection with a local high school where Boyd students prepare and teach a criminal justice class to high school students. This program helps educate the students, and promotes going to college (and hopefully law school). During my first year of law school, I joined this program and taught a couple classes on Social Medial and Criminal Law. Also, La Voz is the Latin/Hispanic organization on campus that provides a wonderful mentorship program called. This program – Huellas – groups a high school student, college student, law student, and local attorney together to meet monthly to mentor and support each other. Not only is this fun and rewarding, but it is a great to meet friends and network!
And don't forget about the other community service opportunities around Boyd like can drives, penny war donations, and school supply drives! I could name so many other organizations and opportunities at Boyd, but I hope this short taste excites and motivates you to get involved! Whatever legal topic you like, there is a way to use it to help the community. Getting involved with community service during law school can help you network, discover the type of job you may want after law school, and helps create a better local community.
(*This is not a legally binding guarantee, but I have a pretty big hunch you'll enjoy giving back!)
-Emily Dyer