Areas of Expertise:
Gaming Law
•
Gaming Regulation
•
Courses:
Introduction to Gaming Law Gaming Law Practice Skills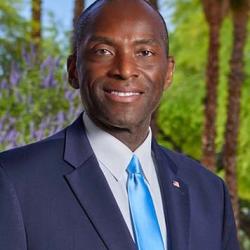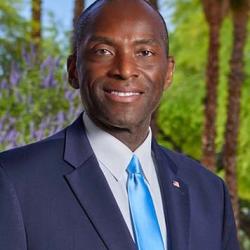 Education:
B.A., University of Nevada, Las Vegas
J.D., William S. Boyd School of Law at UNLV
Areas of Expertise:
Gaming Law
•
Gaming Regulation
•
Courses:
Introduction to Gaming Law
Gaming Law Practice Skills
Bio:
Terry Johnson served two 4-year terms as a Member of the Nevada Gaming Control Board from 2012 to 2021. During his tenure on the Board, Mr. Johnson served as the GCB's point person on and authored various articles regarding gaming regulation and cannabis, gaming employee work card registration processes and appeals, and live entertainment taxation and regulation. He also participated in multiple investigations and hearings involving sexual harassment issues and policies for the gaming industry, along with overseeing some of the largest mergers, acquisitions and bankruptcies in the history of the gaming industry.
Most recently, he drafted revisions to Nevada's regulations concerning disputes between gaming patrons and casinos. In addition to proposing and advocating passage of gaming-related legislation before the Nevada Legislature, Mr. Johnson was also instrumental in formulating and overseeing enforcement of the GCB's policies related to the gaming industry and the coronavirus pandemic.
Over the course of his two decades of public service in administrative law and regulatory compliance, Mr. Johnson has served at the State level as a Cabinet member in the administrations of multiple Nevada Governors. He also served five years as Nevada's Labor Commissioner, receiving the prestigious Good Government Award from the Nevada Taxpayers Association. At the local government level, he served as the Director of Administration in the Clark County District Attorney's Office.
Mr. Johnson currently maintains a private law practice, focusing predominantly in administrative law, regulatory compliance, government affairs and employment law.