When
Repeats every day until May 4, 2019.
Friday, May 3, 2019 -
Where
BSL Thomas and Mack Moot Court Facility (151)
BSL - Faculty Lounge
11th Annual Conference on Innovation and Communications Law (CICL)
The William S. Boyd School of Law at the University of Nevada, Las Vegas, will host the 11th Annual Conference on Innovation and Communications Law (CICL) in Las Vegas, Nevada, on May 3-4, 2019.
Launched in 2008, CICL is jointly organized by the University of Turku Faculty of Law (Finland), the University of Eastern Finland Law School, the University of Louisville School of Law (USA), Michigan State University College of Law (USA), Texas A&M University School of Law (USA), the Faculty of Law and Political Sciences of the University of Szeged (Hungary), and IPR University Center (Finland).
Each year, CICL brings together top scholars exploring issues in intellectual property law, communications law, and issues related to the intersection of the two. The annual CICL conference has been held at leading institutions around the world, and new attendees this year will join an already well-established community:
CICL 2008 – July 17-18, 2008 in Turku, Finland (University of Turku)

CICL 2009 – August 21-22, 2009 in Louisville, Kentucky, USA (University of Louisville)

CICL 2011 – May 29-31, 2011 Melbourne, Australia (La Trobe University)

CICL 2012 – May 24-25, 2012 Turku, Finland (University of Turku & Åbo Akademi University)

CICL 2013 – May 14-16, 2013 in Traverse City, Michigan, USA (Michigan State University)

CICL 2014 – July 2-3, 2014 in Leeds, England (University of Leeds)

CICL 2015 – July 6 -7, 2015 in Xiamen, China (Xiamen University)

CICL 2016 – May 25-26, 2016 in Joensuu, Finland (University of Eastern Finland)

CICL 2017 – May 29-30, 2017 in Szeged, Hungary (University of Szeged)

CICL 2018 – May 3-4, 2018 in Milan, Italy (Bocconi University)
This year's theme is Playing to Win: Property, Technology, and the Creative Future.
Possible subthemes include, but are not limited to: What is the role of law in ensuring that creative and technological advances will serve the public interest? How do we address technologies that threaten harm to human rights, civil rights, personal privacy, or social well-being? When does intellectual property law encourage innovation, and when does it have the opposite effect? What happens when incentives collide, pitting one interest group against another? How does the law address technologies that know no borders? What are the roles of creators, educators, critics, and policy-makers in helping us to navigate these challenges?
For questions, contact Mary LaFrance at mary.lafrance@unlv.edu
The event is sponsored by UNLV William S. Boyd School of Law and the Intellectual Property Section of the State Bar of Nevada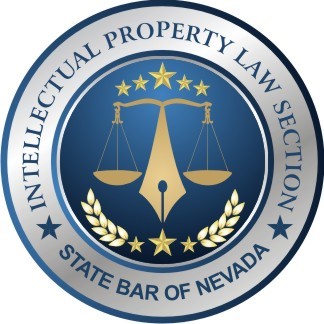 The Intellectual Property Section of the State Bar of Nevada
The Intellectual Property Section comprises some 110 intellectual property attorneys from across Nevada and beyond. Members practice in diverse areas of law including patents, copyrights, trademarks, trade secrets, entertainment law, and sports law. The Section sponsors an all-day CLE program each October featuring a wide variety of topics of interest to IP attorneys. Its officers include:
Herbert R. ("Dick") Schulze, Chair
Bhavishi Patel, Vice chair
Seaton Curran, Treasurer
Zachary T. Gordon, Secretary
Dave Kaplan and Jonathan Hicks, co-chairs of CLE Committee
Joanna Myers and LaTeigra Cahill, co-chairs of Membership Committee
Seaton Curran, chair of Legislative Committee