Dignity, Tradition, & Constitutional Due Process: Competing Judicial Paradigms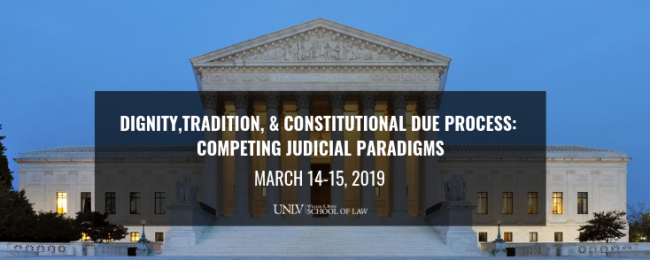 From Thursday, March 14 at 8:00 a.m. to March 15 at 7:00 p.m.
The Symposium Will Address the Question: What should be the proper predominant -- overarching -- judicial standard or paradigm to apply the U.S. Constitution's Fifth and Fourteenth Amendments Due Process Clauses?
The Premise of the Symposium Is: At present, the Supreme Court applies two distinct, arguably irreconcilable due process paradigms. One purports to discern empirically "deeply rooted" American traditions sounding in liberty. Under that standard, courts act essentially as uncritical investigators determining, but rarely judging, whether an espoused right is constitutionally protected because it emanates from some judicially recognized "deeply rooted tradition." The pivotal Second Amendment opinion District of Columbia v. Heller, 554 U.S. 570 (2008), claims that the "deeply rooted" traditions standard controls. Perhaps an offshoot of "living constitutionalism," and despite Heller, the Supreme Court applies a second standard, the dignity paradigm, holding that governmental conduct violates "due process of law" if it impugns the innate human dignity of adversely affected persons. Under this benchmark, courts unapologetically judge the rightness, some would say the morality, of challenged governmental conduct. The "homosexual rights cases" typify this standard, although dignity theory has informed due process jurisprudence since the late 1800s and into the present century. The Court's determination regarding which paradigm to apply depends, of course, on which receives at least five affirmative votes in any given appeal. Until his recent retirement, Justice Anthony Kennedy usually was the deciding vote. The probable confirmation of Hon. Brett Kavanaugh to Kennedy's seat may portend severely limited use of the dignity paradigm, if not its effective demise.
Our symposium, Dignity, Tradition, & Constitutional Due Process: Competing Judicial Paradigms, explores which of these two seemingly irreconcilable standards is correct, or whether there are one or more alternative approaches the courts should use.
For the event agenda, please click here
The event is free but registration is required. RSVP at Eventbrite.com. To register for the law symposium, click here
The law symposium include luncheons for the keynote lectures by Judge Starr and Professor Tushnet. 
Click here to register for the luncheon with Judge Starr (March 14th) only.
Click here to register for the luncheon with Professor Tushnet (March 15th) only.
For questions, please contact Peter B. Bayer at peter.bayer@unlv.edu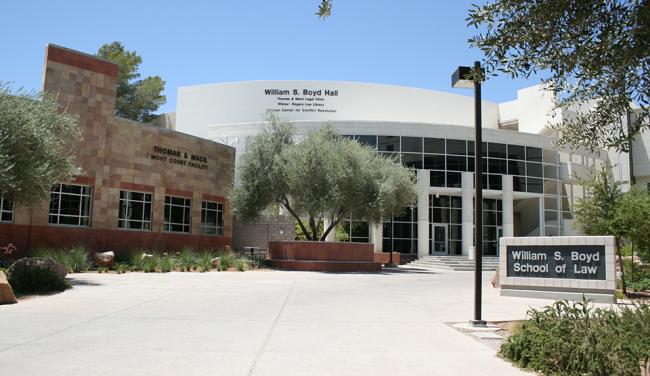 Transportation information can be found here.
Taxi and rideshare information for UNLV can be found here.
Restaurant suggestions can be found here.
Suggested attractions can be found here.
Local Theatre options can be found here.
March 14, 2019
8:00 AM - 8:00 PM