When
Tuesday, October 22, 2019 -
Where
RLL 4th Floor Faculty Lounge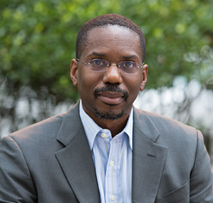 Professor Bennett Capers is the Stanley A. August Professor of Law at Brooklyn Law School, where he teaches Evidence, Criminal Procedure, and Criminal Law. His academic interests include the relationship between race, gender, and criminal justice, and he is a prolific writer on these topics. His articles and essays have been published or are forthcoming in the California Law Review (twice), Columbia Law Review, Fordham Law Review, Harvard Civil Rights-Civil Liberties Law Review(twice), NYU Law Review, North Carolina Law Review, Notre Dame Law Review, Michigan Law Review, U.C. Davis Law Review, UCLA Law Review, Washington University Law Review, and William & Mary Law Review, among others, and he is co-editing the forthcoming book Critical Race Judgments: Rewritten U.S. Court Opinions on Race and Law(Cambridge University Press) (with Devon Carbado, Robin Lenhardt, and Angela Onwuachi-Willig). His commentary and op-eds have appeared in the New York Times and other journals. He has been a visiting professor at Fordham Law School, University of Texas Law School, and Boston University Law School.
Prior to teaching, he spent nearly ten years as an Assistant U.S. Attorney in the Southern District of New York. His work trying several federal racketeering cases earned him a nomination for the Department of Justice's Director's Award in 2004. He also practiced with the firms of Cleary, Gottlieb, Steen & Hamilton and Willkie Farr & Gallagher. He clerked for the Hon. John S. Martin, Jr. of the Southern District of New York. He is a graduate of Princeton University, where he graduated cum laude and was awarded the Class of 1983 Prize, and of Columbia University School of Law, where he was a Harlan Fiske Stone Scholar.
Prior to joining Brooklyn Law School, he taught at Hofstra University School of Law, where he served as Associate Dean of Faculty Development in 2010-11, and where he received the 2009 Lawrence A. Stessin Prize for Outstanding Scholarly Publication. He has thrice been voted Teacher of the Year, is an elected member of the American Law Institute, and is the Director of Research for the Criminal Justice Reform Monitoring Committee of the Uniform Law Commission. He has served as a member of the AALS Committee on Professional Development, Chair of the AALS Criminal Justice Section, Chair of the AALS Law and Humanities Section, and Chairperson of the AALS 2013 Conference on Criminal Justice. Governor Cuomo has twice appointed him to serve on judicial screening committees, first the New York State Judicial Screening Committee for the New York Court of Claims, and then the New York Judicial Screening Committee for the Second Department. In 2013, Judge Scheindlin appointed him to Chair the Academic Advisory Council to assist in implementing the remedial order in the stop-and-frisk class action Floyd v. City of New York. He has also served as a Commissioner to the NYC Civilian Complaint Review Board.
Please join in welcoming Professor Capers to the Boyd School of Law for his Faculty Enrichment Lecture on Tuesday, October 22, 2019 at noon in the Faculty Lounge.