When
Tuesday, February 18, 2020 -
Where
RLL 4th Floor Faculty Lounge
Lecture Summary: The nation's immigration courts are rapidly deteriorating. But focusing exclusively on the immigration courts reveals only part of the urgency, and tells only part of the story, associated with how deportation adjudication is unfolding in the Trump era. This talk (based on an Essay in the Duke Law Journal Online) pivots away from the state of the immigration courts and instead focuses on multiple executive branch efforts that prevent (or seek to prevent) noncitizens from accessing those courts altogether. The executive branch is using a wide array of tools—unwritten practices, revisions of substantive asylum law through regulation, agency guidance to officers, and direct expansion of applicable rules—to effectively block access to the immigration courts. The Administration's efforts to prevent adjudication in the immigration courts thus resemble a barricade: an improvised barrier, subject to dismantling and enjoining, and yet still effective in creating short-term obstacles amidst the chaos. In shifting our focus to the barricading of the immigration courts, we see even greater dysfunction in the current state of immigration adjudication than commonly appreciated, as well as the heightened importance of reform efforts for the future.
---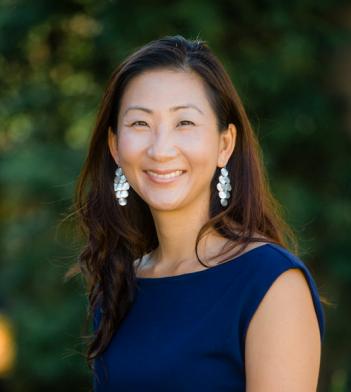 Professor Koh teaches Legal Profession I & II and Administrative Law at the University of California, Irvine (UCI). Prior to joining UCI, Professor Koh was a Professor of Law and the founding director of the Immigration Clinic at Western State College of Law in Irvine, CA, and a Clinical Lecturer and Cooley Godward Kronish Fellow in the Immigrants' Rights Clinic at Stanford Law School. Before entering law teaching, she was a litigation associate at the law firm WilmerHale in Palo Alto, CA and New York, NY; and the director of a community lawyering project at Sanctuary for Families' Center for Battered Women's Legal Services in New York, NY.
Professor Koh is a frequent speaker and commentator on immigrants' rights and social justice issues locally and nationally. She has appeared in the Los Angeles Times, Washington Post, Christian Science Monitor, Law360, Reveal Magazine, Orange County Register and various other media outlets and podcasts. She is a former editor of the Immigration Law Professors Blog, and has been a guest speaker for numerous Orange County-based organizations and events. Professor Koh currently serves as President of the Board of Directors for the Orange County Justice Fund, an organization she helped found in 2017 to provide access to justice and operate an immigrant bond fund for individuals in federal immigration detention. She also serves on the Board of Editors for the Clinical Law Review, a peer-reviewed journal devoted to lawyering theory and clinical pedagogy.
Professor Koh received her B.A. from Yale University and her J.D. from Columbia Law School. At Columbia, she was a Senior Editor of the Columbia Law Review and chaired the Asian Pacific American Law Students Association. After law school, she clerked for the late Honorable Eugene Nickerson of the Eastern District of New York.
https://www.law.uci.edu/faculty/visiting/koh/
Please join in welcoming Professor Koh to the William S. Boyd School of Law for her Faculty Enrichment Lecture on Tuesday, February 18, 2020 at noon in the RLL 4th Floor Faculty Lounge.