When
Thursday, September 26, 2019 -
Where
Student Union - Cohen Theater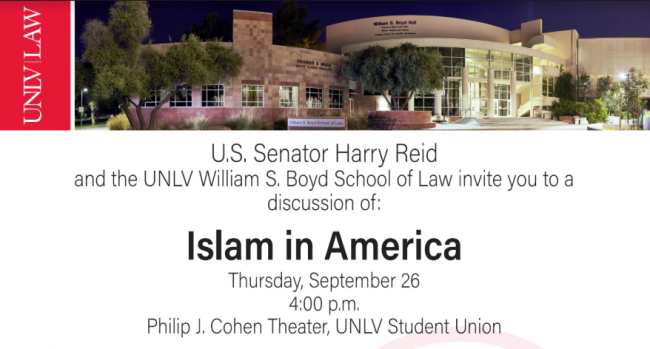 This event is free and open to the public but registration is required.
---
Moderator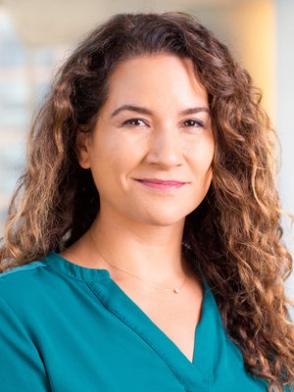 Leila Fadel, National Correspondent, NPR
Leila Fadel is a national correspondent for NPR based in Las Vegas, covering issues of culture, diversity, and race.
Most recently, she was NPR's international correspondent based in Cairo and covered the wave of revolts in the Middle East and their aftermaths in Libya, Tunisia, Egypt, and beyond. Her stories brought us to the heart of a state-ordered massacre of pro-Muslim Brotherhood protesters in Cairo in 2013 when police shot into crowds of people to clear them and killed between 1,000 and 2,000 people. She told us the tales of a coup in Egypt and what it is like for a country to go through a military overthrow of an elected government. She covered the fall of Mosul to ISIS in 2014 and documented the harrowing tales of the Yazidi women who were kidnapped and enslaved by the group. Her coverage also included stories of human smugglers in Egypt and the Syrian families desperate and willing to pay to risk their lives and cross a turbulent ocean for Europe.
She was awarded the Lowell Thomas Award from the Overseas Press Club for her coverage of the 2013 coup in Egypt and the toll it took on the country and Egyptian families. In 2017 she earned a Gracie award for the story of a single mother in Tunisia whose two eldest daughters were brainwashed and joined ISIS. The mother was fighting to make sure it didn't happen to her younger girls.
Before joining NPR, she covered the Middle East for The Washington Post as the Cairo Bureau Chief. Prior to her position as Cairo Bureau Chief for the Post, she covered the Iraq war for nearly five years with Knight Ridder, McClatchy Newspapers, and later the Washington Post. Her foreign coverage of the devastating human toll of the Iraq war earned her the George. R. Polk award in 2007. In 2016 she was the Council on Foreign Relations Edward R. Murrow fellow.
Leila Fadel is a Lebanese-American journalist who speaks conversational Arabic and was raised in Saudi Arabia and Lebanon.
Presenters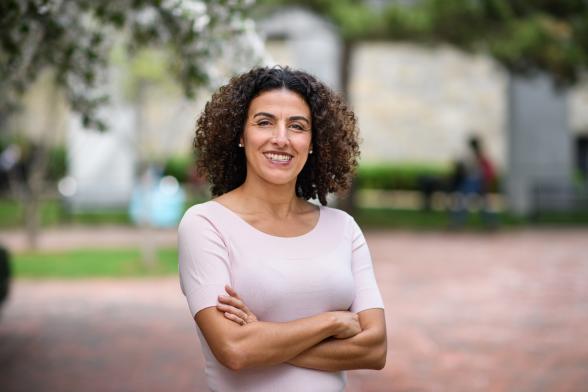 Sahar Aziz, Professor of Law, Rutgers University
Sahar Aziz is Professor of Law, Chancellor's Social Justice Scholar, and Middle East and Legal Studies Scholar at Rutgers University Law School. Professor Aziz's scholarship adopts an interdisciplinary approach to examine intersections of national security, race, and civil rights with a focus on the adverse impact of national security laws and policies on racial, ethnic, and religious minorities in the U.S. Her research also investigates the relationship between authoritarianism, terrorism, and rule of law in Egypt. She is the founding director of the interdisciplinary Rutgers Center for Security, Race, and Rights (csrr.rutgers.edu). She is also a faculty affiliate of the African American Studies Department at Rutgers University-Newark and an editor for the Arab Law Quarterly. Professor Aziz teaches courses on national security, critical race theory, Islamophobia, evidence, torts, and Middle East law.
Professor Aziz's academic articles have been published in the Harvard National Security Journal, Washington and Lee Law Review, Nebraska Law Review, George Washington International Law Review, Penn State Law Review, and the Texas Civil Rights and Civil Liberties Journal. Her book The Racial Muslim is forthcoming with Harvard University Press. In 2015, Professor Aziz was named an Emerging Scholar by Diverse Issues in Higher Education and recipient of the Derrick Bell Award from the American Association of Law Schools Minority Section. In 2017, she was selected as the recipient of the Research Making an Impact Award by the Institute for Social Policy and Understanding (ISPU).
Professor Aziz's commentary has appeared in the New York Times, CNN.com, Carnegie Endowment's Sada Journal, Middle East Institute, Foxnews.com, World Politics Review, Houston Chronicle, Austin Statesmen, The Guardian, and Christian Science Monitor. She is a frequent public speaker and has appeared on CNN, BBC World, PBS, CSPAN, MSNBC, Fox News, and Al Jazeera English. She is an editor of the Race and the Law Profs blog. She also served on the board of the ACLU of Texas and as a nonresident fellow at the Brookings Institution – Doha.
Prior to joining legal academia, Professor Aziz served as a Senior Policy Advisor for the Office for Civil Rights and Civil Liberties at the U.S. Department of Homeland Security where she worked on law and policy at the intersection of national security and civil liberties. Professor Aziz began her legal career as a litigation associate for WilmerHale after which she was an associate at Cohen Milstein Sellers and Toll PLLP in Washington, D.C. where she litigated Title VII class actions on behalf of plaintiffs.
Professor Aziz earned a J.D. and M.A. in Middle East Studies from the University of Texas where she was as an associate editor of the Texas Law Review. Professor Aziz clerked for the Honorable Andre M. Davis on the U.S. District Court for the District of Maryland.
Mahir Hussein, Student, University of Nevada Las Vegas
Mahir Hussein (pronounced "ma-here") is a college student studying Public Health at the University of Nevada Las Vegas. He is a first generation Oromo-Ethiopian American born and raised in Las Vegas, Nevada. Aside from academics, Mahir is a political and solar canvasser. As a political canvasser, he would work as a political researcher for national and local campaigns for presidential elections and midterm local elections. Job duties included coordinating with politicians schedules and meetings, and attending rallies, and relaying communication between voters and the Nevada Democratic Base. As a solar canvasser, he communicates with neighborhoods and homeowners on the benefits of solar power and the harmful effects of non renewable energy on the environment, and sets appointments for solar panel installations. Mahir currently serves as the President of UNLV Muslim Student Association, and public liaison for DiasporaHome, a non profit organization whose mission is to properly direct disadvantaged diaspora children to academic resources and opportunities to strengthen our minorities and work with our communities. Mahir is also an active member of the African Student Association, Black Student Organization, Association of Pre Health Professionals, and the Public Health Organization. Interests include pan Africanism, Global Health, Islamic Studies/History, and politics.His life goals revolve around community service, involvement, and problem resolution.
Michael Kagan, Professor of Law, UNLV Boyd School of Law
Michael Kagan directs the Immigration Clinic and teaches administrative law, professional responsibility, international human rights and immigration law. In both his research and his clinical teaching, Prof. Kagan focuses on the tension between immigration law and civil rights.
Prof. Kagan's scholarship has been published by Georgetown Law Journal, Iowa Law Review, Northwestern University Law Review, Washington University Law Review, Boston College Law Review, Ohio State Law Journal, and in online editions of California Law Review and Michigan Law Review, among others. He wrote several of the most widely cited articles in the fields of international refugee and asylum law, which have been relied on by courts in multiple countries. Prof. Kagan's research on credibility assessment in asylum cases "guided most subsequent research and analysis on the topic," according to a 2012 commentary. He is frequently interviewed on immigration issues by local, national and global news media, and is a frequent Op-Ed writer, with his work appearing in The Washington Post, Salon.com, The Daily Beast, and The Chronicle of Higher Education.
The Immigration Clinic trains student attorneys to represent people in complex deportation cases, innovates new ways to offer legal advice and representation to underserved people in immigration proceedings, and seeks to be a catalyst to expand legal services for the most at risk indigent immigrants in Nevada. Under Prof. Kagan's direction, the Clinic has built programs focused on representation of unaccompanied children fleeing violence in Central America, and serving immigrants in the UNLV community. In addition to leading the Immigration Clinic, since 2013 Prof. Kagan has consulted with the Clark County Public Defender on immigration considerations for non-citizen defendants in criminal cases, and helped create immigration law specialist positions at the offices of the Clark County Public Defender and the Washoe County Public Defender.
Before coming to Boyd, Prof. Kagan spent 10 years building legal aid programs for refugees throughout the Middle East and Asia, and lived in London, Cairo, Beirut and Jerusalem. He held teaching positions at Tel Aviv University and the American University in Cairo. His role in expanding refugee legal aid in the global south was profiled in Zachary Kaufman's Social Entrepreneurship in the Age of Atrocities (Edward Elgar Publishing, 2012).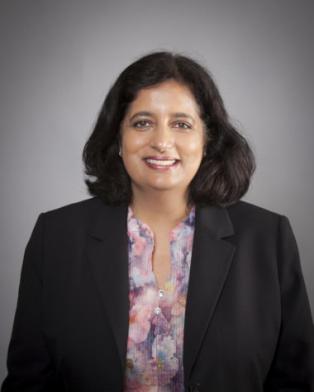 Farhana Khera, President and Executive Director, Muslim Advocates
Farhana Khera is the first executive director of Muslim Advocates. Prior to joining Muslim Advocates in 2005, she was counsel to the U.S. Senate Judiciary Committee, Subcommittee on the Constitution, Civil Rights, and Property Rights. In the Senate, she worked for six years directly for Senator Russell D. Feingold (D-WI), the Chairman of the Constitution Subcommittee. Khera focused substantially on the Patriot Act, racial and religious profiling, and other civil liberties issues raised by the government's anti-terrorism policies after September 11, 2001. There, Khera wrote the first drafts of the End Racial Profiling Act and organized the first ever congressional hearing on racial profiling.
Prior to her service with the Senate Judiciary Committee, Khera was an associate with Hogan & Hartson, specializing in commercial and administrative litigation. She also worked with Ross, Dixon & Masback, serving as the lead associate on several pro bono employment discrimination cases, which resulted in the firm being honored with the Outstanding Achievement Award by the Washington Lawyers' Committee for Civil Rights and Urban Affairs.
Khera has been honored by the Auburn Theological Seminary with its Lives of Commitment Award, along with Kathleen Kennedy Townsend and Barbara Friedman. She has also been recognized by Islamica Magazine as one of "10 Young Muslim Visionaries" for leadership, innovative approaches, and "a level of success that bodes well for America." Because of her leadership in civil rights, the White House asked her to facilitate the first and only meeting between Muslim community advocates with President Obama.
She has written op-eds in the Washington Post and New York Times, and has been quoted or profiled in numerous publications including The New York Times, Associated Press, Wall Street Journal, the Washington Post, Politico, and the Los Angeles Times. She has also made numerous appearances to discuss civil rights issues on national televised news, including CNN, MSNBC, and C-SPAN.
Khera received her B.A. with honors in Political Science and Economics from Wellesley College and her J.D. from Cornell Law School. At Wellesley, she served as president of the student body and co-founded the first Muslim student organization, al-Muslimat ("The Muslim Women"). At Cornell, she was a finalist in the law school's annual Cuccia Cup Moot Court Competition and was an editor of the Cornell Journal of Law and Public Policy.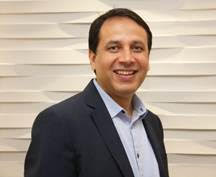 Farid Senzai, Founder and President, Center for Global Policy (CGP)
Dr. Farid Senzai is the founder and president (emeritus) of the Center for Global Policy (CGP). He is also the Chief Evangelist Officer at CGP.
Dr. Senzai is a professor of political science at Santa Clara University, where he teaches courses on U.S. foreign policy and Middle East politics.

Dr. Senzai was previously a co-founder and the director of research at the Institute for Social Policy and Understanding, where he conducted extensive research projects on American Muslims. Prior to that, he was a research associate at the Brookings Institution and a research analyst at the Council on Foreign Relations.

He is on the board of advisers at The Pew Forum on Religion and Public Life and a board member at the Central Asia Institute. He writes extensively on Middle East politics, with a particular focus on religion and politics. He is co-author of Educating the Muslims of America (Oxford University Press, 2009) His other book is Political Islam in the Age of Democratization (Palgrave, 2013).

Dr. Senzai received his Master of Arts in international affairs from Columbia University and Ph.D. in politics and international relations from Oxford University.