When:
Wednesday, March 21, 2018 -
Add to Calendar
Where
BSL-Faculty Lounge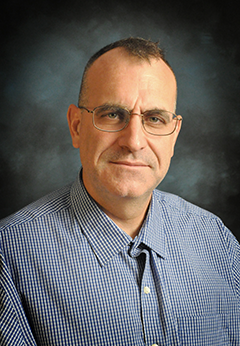 Prior to joining the University of New Mexico Law School, Professor Joshua Kastenberg had a 20-year career as a lawyer and judge in the U.S. Air Force. He served as an advisor to the Department of Defense on cyber security and cyber warfare matters, twice deployed to Iraq and oversaw the military's compliance with international law. Professor Kastenberg served as a prosecutor and defense counsel in over 200 trials and as a judge in over 200 trials. He has been cited by the Washington Post and appeared on Fox News, and written over a dozen law review articles as well as four books. Prior to joining the faculty he taught graduate and undergraduate level courses in national security law and systems as well as legal history. Professor Kastenberg's interests are in the field of criminal law and procedure, evidence, legal history, and judicial ethics.
Please join Boyd School of Law in welcoming Professor Joshua Kastenberg for his lecture on March 21, 2018.