When
Monday, February 9, 2015 -
Where
BSL Thomas and Mack Moot Court Facility

 
 Prof. Sharon Press on Court-Connected Mediation
February 9, 2015
5:00PM – 6:30PM
1.5 CLEcredits
**Free and open to the public**
Las Vegas: Boyd School of Law, UNLV, Thomas and Mack Moot Court
Reno [simulcast]: National Judicial College, UNR, Room 103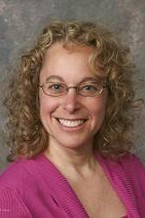 Professor Sharon Press is the Director of the Dispute Resolution Institute at Hamline University School of Law in St. Paul, Minnesota.  She will discuss key considerations for establishing, building, and maintaining court-connected mediation programs.  Topics she will explore include the pros and cons of developing a statewide (versus decentralized) model, possible structures for implementation of a statewide model, standards for mediator qualification (and disqualification), and funding.  To inform the discussion, Professor Press will draw on her knowledge of various states' programs as well as her own experience as the Director of the Florida courts' ADR office, where she was responsible for developing and implementing a comprehensive state-wide mediation program.
BIO:
Professor Sharon Press is director of the Dispute Resolution Institute, and Professor of Law at Hamline University.  Press previously served as director of the Florida Dispute Resolution Center for 18 years and is co-author of a leading mediation text and multiple scholarly articles.  She has also received numerous professional awards, including the Mary Parker Follett Award for Excellence and Innovation in Dispute Resolution presented by the Association for Conflict Resolution and CPR Institute for Dispute Resolution's Special Award for Distinguished Contributions to the Field and Future of Dispute Resolution.  She has worked nationally and internationally to help with numerous jurisdictions contemplating the use of court-connected mediation.
Parking
For information about parking at UNLV, click here.
Missed the event? Watch webcast here.