Justice in a Brave New World?
Professor Jean Sternlight
, Michael and Sonja Saltman Professor of Law and Founding Director, Saltman Center for Conflict Resolution (UNLV Boyd School of Law)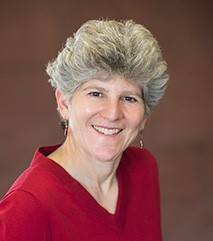 Justice in a Brave New World?
Friday, March 12 @ 9 AM (pst) / noon (est).  
RSVP - closed
Professor Sternlight will be presenting her paper, Justice in a Brave New World?, and engaging commentary from Yale Law Professor Judith Resnick 
In the old days disputes often turned on eyewitness testimony.  Such testimony was inevitably flawed, given the psychology of human perception and memory.  Today, with cameras and computers almost everywhere, we have pictures, videos, and digital documents to help us resolve most disputes.  How should we be redesigning our system of justice to take account of our new technology? 
Link to paper: Jean R. Sternlight, Justice in a Brave New World?, 52 CONN. L. REV. 213 (2020)
 
March 12, 2021
8:00 AM - 9:00 AM