Bret Birdsong
Professor of Law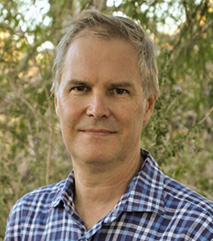 Areas of expertise:
Public Lands and Natural Resources Law, Water Law, Environmental Quality Law, Property Law and Administrative Law
Bio:
Professor Birdsong is a nationally respected expert in conservation, public lands, natural resources, and water law. For more than two decades, he has worked in federal government practice and legal academia to advance conservation of the nation's public and private lands and waters. During his career, he has provided legal advice to the Secretary of the Interior on high-stakes conservation initiatives, litigated (and supervised litigation of) numerous land and water conservation issues, and forged agreements with states and private companies to leverage federal conservation efforts to protect national parks and critical, imperiled habitat. He was given the Secretary of Interior's Outstanding Service Award for his contributions to President Obama's conservation agenda.
While serving as Deputy Solicitor for Land Resources at the Department of the Interior during the Obama administration, Professor Birdsong helped achieve important gains for conservation, including:
the creation or expansion of numerous national monuments;
the design and implementation of the national conservation program for sage grouse – the most expansive species conservation effort ever on the public lands;
articulation of the legal authority of the Bureau of Land Management to ensure a net conservation gain through mitigation of adverse environmental impacts from development on public lands; and
the expansion of durable habitat protection and renewable energy development in the Desert Renewable Energy Conservation Plan.
Professor Birdsong is a creative thinker and dynamic problem solver with an expansive grasp of conservation law and issues across the landscape of the American West. He has been a law professor at the University of Nevada, Las Vegas since 2000. A co-author of a leading casebook on natural resources law, widely adopted in law schools across the country, he has helped shape the thinking of a generation of environmental law students about the tools for place-based conservation and public lands management. His extensive conservation litigation experience at the Department of Justice before entering teaching includes federal public lands, forests, and national parks, protection of federal surface resources from the impacts of mineral development, and federal reserved water rights for designated conservation areas.
Professor Birdsong graduated from Princeton University (magna cum laude) and University of California, Hastings College of the Law (summa cum laude and valedictorian). Before joining the U.S. Department of Justice through the Attorney General's Honors Program, he clerked for Judge Robert P. Patterson, Jr., on the U.S. District Court for the Southern District of New York.

In the News