Ian C. Bartrum
Professor of Law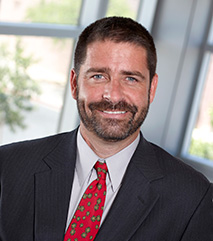 Areas of expertise:
Constitutional Law, Constitutional Theory, Constitutional History, Law and Religion
Bio:
Ian Bartrum teaches Constitutional Law, Constitutional Theory, Jurisprudence, and Law and Religion. He has held previous appointments at Drake Law School, Vermont Law School, and Yale Law School as the Irving Ribicoff Fellow. Professor Bartrum's research interests are in constitutional theory and history, with a particular focus on the interpretive entailments of constitutional structure. He is a leading critic of "public meaning" theories of constitutional originalism, which he suggests build upon flawed semantic premises. Rather, much of Bartrum's work adopts the Wittgensteinian practical account Philip Bobbitt has made famous and offers practicing lawyers guidance on effective constitutional argument in both the short and long terms. His work has been published in print and online in the Virginia Law Review, the Michigan Law Review, the Northwestern Law Review, and Constitutional Commentary, among many other journals. The American Association of Law Schools recognized his innovative approach with the 2010 Steven Gey Award in constitutional scholarship.
Professor Bartrum is also an excellent classroom teacher, and his courses are always popular and competitive among upper-level students. He was honored with the "Faculty of the Year" award for 2019.
Professor Bartrum is a graduate of Hamilton College, Vermont Law School, and Yale Law School.
In the News