Jean M. Whitney
Emerita Professor of Law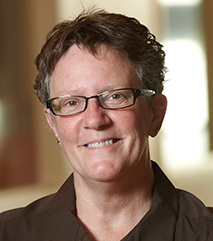 Areas of expertise:
Service Learning, Externships, Legal Writing, Professional Responsibility
Bio:
Professor Whitney joined the faculty at Boyd in 1999 after having taught as an adjunct faculty member at her alma mater, William Mitchell College of Law in St. Paul, Minnesota, since 1990. After earning her J.D. degree, Professor Whitney clerked for the Minnesota Supreme Court and then served as an Assistant Attorney General in Minnesota. From 1990 till 1999, she served as the Director of Policy and Legal Services for the Minnesota Department of Corrections.
Professor Whitney taught in the Lawyering Process Program from 1999-2012. In addition to teaching LP1 and LP2, she developed and taught several LP3 courses, including Legal Drafting, Fundamentals for Practice, Advanced Advocacy- Legislative Policy. Professor Whitney also taught Professional Responsibility, and several Community Law courses, including Legal Education and Assistance to Prisoners (LEAP). In 2012, Professor Whitney assumed responsibility for the Externship Program and was the director until she retired from full-time teaching in June 2015.
Professor Whitney returned to practice in Minnesota where she serves as Associate General Counsel for the Minnesota Department of Corrections. She handles habeas corpus actions and discrimination complaints, works with the Attorney General's staff to handle other litigation, and advises agency managers on correctional policy and operations.
In the News