Areas of Expertise:
Legal Writing
•
Law and Rhetoric
•
First Amendment
•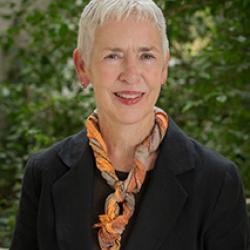 Education:
B.S., cum laude, University of Colorado–Boulder
J.D., summa cum laude, Case Western Reserve University
Areas of Expertise:
Legal Writing
•
Law and Rhetoric
•
First Amendment
•
Bio:
Linda Berger is the Family Foundation Professor of Law at UNLV. Her research, writing, and teaching converge on the study and practice of legal rhetoric, drawing on cognitive psychology as well as on composition, rhetoric, metaphor, analogy, and narrative theory. She is one of the co-editors of U.S. Feminist Judgments: Rewritten Opinions of the United States Supreme Court (Cambridge 2016), the first volume in an ongoing series. She is co-author of Legal Persuasion: A Rhetorical Approach to the Science (Routledge 2017) and (with two UNLV colleagues) of Legal Research: Examples and Explanations..
Professor Berger has been a leader in discipline building and professional development initiatives within the national legal writing community, receiving the ALWD Inaugural Linda Berger Lifetime Achievement Award for Excellence in Legal Writing Scholarship in 2017. She served as President of the Legal Writing Institute (LWI) from 2014-16 and has been a member of the LWI Board of Directors since 2008. Professor Berger was a founder and the long-time editor-in-chief of Legal Communication & Rhetoric: JALWD; served on the editorial board of the LWI Monograph Series for six years; initiated and continues to co-edit the Law & Rhetoric e-Journal on SSRN's Legal Scholarship Network; and was one of the first ALWD Visiting Scholars in Legal Communication & Rhetoric. She is a former member of the national board of directors of ALWD.
Professor Berger's articles and book chapters are wide ranging. Her early scholarship applied New Rhetoric composition theory to the reading and writing processes of law students and law teachers. Her later scholarly work blends interdisciplinary study with rhetorical analysis, drawing on research findings from analogy, metaphor, and narrative studies in order to examine the persuasiveness and effectiveness of written and oral communication. Her current projects combine rhetorical and quantitative analysis as a way to study the influence of rhetorical methods on the citation of case precedent over time.