Wednesday, December 2, 2020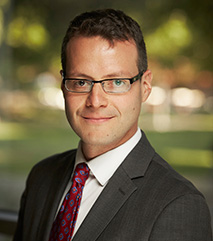 Prof. Max Gakh's Fall 2020 Public Health Law course brought together law students and graduate public health students to delve into the legal issues that shape health outcomes and public health practice, with the COVID-19 pandemic a prominent theme and a backdrop. Students explored issues raised by the pandemic, including state government authority to regulate interstate travel to slow the spread of the pandemic; the legal and ethical issues involved in distributing potential vaccines; public health legal preparedness and response in the context of COVID-19; and new challenges exposed by the COVID-19 pandemic in the areas of food insecurity, housing policy, and access to healthcare.
Students also focused on the role of law and systemic and structural racism in shaping racial disparities in the COVID-19 pandemic and in other contexts such as the Flint Water Crisis and housing, land use, cannabis, and food insecurity law and policy. In exploring these topics, students interacted with experts from across the country and Nevada public health professionals, attorneys, advocates, and policymakers who joined the class.