Addie C. Rolnick Researches Indigenous Rights, Race Discrimination, and Criminalization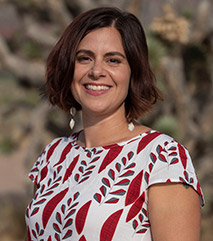 Addie C. Rolnick, San Manuel Band of Mission Indians Professor of Law, Faculty Director, Indian Nations Gaming & Governance Program, and Associate Director, Program on Race, Gender & Policing, has recently published two articles. Her work centers on racial inequality, indigenous rights, and criminal justice, focusing especially on Native American children in the juvenile justice and child welfare systems and the relationship between Indigenous rights and racial justice.
Professor Rolnick's most recent major article appeared in the Yale Law Journal. "Indigenous Subjects" considers the way claims of race discrimination have been used to undermine Indigenous rights to self-determination. It traces how these arguments were developed in cases involving Indigenous Pacific Islanders outside the context of American Indian tribal rights. "While many assumed laws protecting Indian tribal rights would be safe because of Congress' power over Indian affairs," she says, "the same arguments were leveraged against tribal rights in Brackeen v. Halaand, a case now before the Supreme Court challenging the Indian Child Welfare Act." That law protects tribes' jurisdiction over child welfare cases to repair the damage the federal and state governments have done to Native children. It is broadly supported by tribes, Native groups, and child welfare organizations, but the challengers argue it amounts to illegal race discrimination.
Another recent article, "Trauma Informed Delinquency Interventions for Native Children," looks carefully at how courts respond to juvenile delinquency. Trauma is widely recognized as a driver of juvenile delinquency, and many juvenile courts now try to use a "trauma-informed" approach. This article looks at legal, medical, and psychological research to describe how state and tribal courts do this, the key differences, and where improvements are needed.
She was recently appointed to the National Academy of Sciences, Engineering and Medicine's (NASEM) Committee on Law and Justice Board (CLAJ). The mission of the CLAJ is to improve government decision-making and public policy while promoting the understanding and dissemination of research in matters involving law and justice. The committee is composed of national experts with knowledge in the fields of criminal justice, criminology, public policy, law, sociology, economics, and behavioral sciences.
Professor Rolnick was previously a member of the National Academy of Sciences' Ad Hoc Committee on Reducing Racial Disparities in the Criminal Justice System. Native people face significant disparities in the criminal and juvenile systems, but they are not always included in national conversations about system reform. Professor Rolnick's next project, "Colonization, Crime, and Justice," examines this problem.