David S. Tanenhaus Publishes Essay about the Intersection of Legal History and Juvenile Justice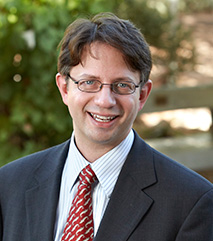 David S. Tanenhaus, James E. Rogers Professor of History and Law, whose writing has been described as combining the "storytelling skills of a historian and the clear-headedness of a law scholar," has a forthcoming essay about the intersection of legal history and juvenile justice to be published in Law and History Review's digital imprint, The Docket.
"Beyond the Scope: Reflections on a Forgotten Speech" is about the problem of what to do with the accidental discovery of a primary source, a research gem, that is beyond the scope of one's current projects. As Professor Tanenhaus explains, "It is also a reflection about the legal history community, the experience of legal history, the subjective necessity for writing, and a tribute to a beloved mentor, Margaret K. Rosenheim, who introduced me to the field of juvenile justice in the 1990s."
The essay grew from his research for a book that Máximo Langer—a Professor of Law at UCLA—and Professor Tanenhaus are completing for Oxford University Press about the arc of American juvenile justice from 1870 to 2020. "The American juvenile justice system cut in half the number of people incarcerated from the late 1990s to the mid-2010s. As a nation, we have made remarkable progress in the field of juvenile justice since the 1990s, and others are looking to apply these lessons to our adult incarceration rate, which is one of the highest in the world."
The short essay also previews major themes in a casebook, Enduring Issues in Juvenile Justice, which Professors Tanenhaus and Addie Rolnick are writing for Foundation Press. The casebook foregrounds history and theory to provide an intersectional perspective on children's experiences including Indigenous youth.