Francine J. Lipman's Community Service Aligns with Her Tax Law Scholarship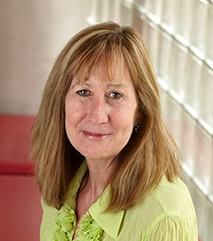 Francine J. Lipman, William S. Boyd Professor of Law, is a well-known tax scholar and she aligns her scholarship to her community service in tax law. Professor Lipman's tax scholarship centers around vulnerable taxpayers—a broad group including low-income taxpayers, people with disabilities, people of color, unauthorized immigrants, seniors, members of the armed services, the LGBTQ community, and many college students. She recently published a paper entitled Pandemic Tax Relief Pummels Child Poverty: Time to Make It Permanent.
Professor Lipman was recently ranked in the top 50 of all tax law professors by TaxProf Blog. As a CPA and lawyer, Professor Lipman says, "I work with public interest groups across the country and help vulnerable taxpayers receive the tax benefits that they rightly deserve—access to tax justice." She also partners with TheDream.US, a national group that helps Dreamers access college scholarships and encourages their future success. Professor Lipman's support involves education and outreach programs and regular office hours to work with these young students to ensure they are tax compliant.
"The good news is that I have been doing this for so long, I now have connections with the IRS, members of Congress, and people in the US Treasury who want to facilitate people being tax compliant," states Professor Lipman. She enjoys partnering with those who don't often have the opportunity to help others navigate these challenges. Professor Lipman says, "There are a lot of people out there who want to help."