Professor Ruben J. Garcia calls for the adoption of critical wage theory in new book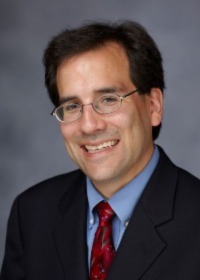 Ruben J. Garcia, Professor of Law and Co-Director of UNLV's Workplace Law Program, calls for the adoption of critical wage theory in his forthcoming book Critical Wage Theory: Why a Higher Minimum Wage Is Necessary For Racial Justice. A recent Law 360 article about his book states that in his writing, Ruben seeks to scrutinize employment laws and particularly low-wage workers' rights through a racial justice lens.
Before its release, Ruben spoke with us about the book's theme: wage theft. Generally thought of as violations of minimum wage and overtime statutes, wage theft is prevalent throughout the economy. "My research shows that there are many racial reasons for wage theft in the economy," says Ruben. "Our law only captures this partially—there is a phenomenon of racial separation and wage theft because of the status of minorities within our society."
Ruben has been passionate about this topic for most of his life, from when he was 12 years old, and his father lost his job after 37 years. "As a kid, it was jarring when you see your father lose what he had been doing his whole life," he shares. "I took a lot of different paths, and now became a really important time for me to think about how much work does and can mean to people. My father did bounce back, but it did strike me about the importance of working as a part of our identity. It also led me to this book—that people are paid fairly for work they do."