Stewart Chang's Recent Work Addresses Solutions to Stop Asian Hate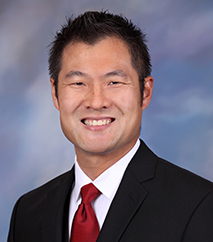 Stewart Chang, William S. Boyd Professor of Law, recently published an essay entitled Stopping Anti-Asian Hate: Local Solutions to a National Problem in 2022. "I wanted to write this because of a spike in Asian hate crimes after the Coronavirus pandemic, fueled by President Trump's rhetoric." Professor Chang's work centers on best practices and more practical solutions to combat anti-Asian hate.
Professor Chang took the time to highlight three key solution areas within his work. Of the first, he says, "There is very little access to justice largely because of language access: interpretation services to access law enforcement and written materials for legal help." He details that two-thirds of the Asian population in the U.S. are immigrants, and English is not their first language—and one-fifth of the Asian and Pacific Islander (API) population are in households where no member speaks English well. Secondly, Professor Chang mentions that there has also generally been a historical distrust of law enforcement within the API community, such as with the Vincent Chin murder and police response during the 1992 Los Angeles uprising, and there is a general need to increase the level of trust.
The third solution area involves the problem of immigration status. "Since President George W. Bush's era, the U.S. Immigration and Customs Enforcement (ICE) has significantly increased its deputization of local law enforcement to handle immigration enforcement." Professor Chang explains that plenty of jurisdictions still have 287(g) agreements with the federal government in place, as well as a large population of undocumented people. People in these communities often fear calling for police support, as they could face deportation. Thus, explains Professor Chang, "Ceasing 287(g) agreements and sanctuary laws could remove these barriers to reporting."
Professor Chang also has two pieces in the works for publication. The first is a book chapter titled Authoritarianism and Constitutional Reform: A Case Study of LGBT Rights in Taiwan and Singapore, which is a follow-up to past articles about LGBT rights and case law in Singapore and Taiwan. In A Right to Be Born?: What Dobbs Could Mean for Artificial Reproductive Technologies, Professor Chang weighs what the Dobbs v. Jackson Women's Health Organization decision means to artificial reproductive rights, including giving embryos personhood and other family law issues.