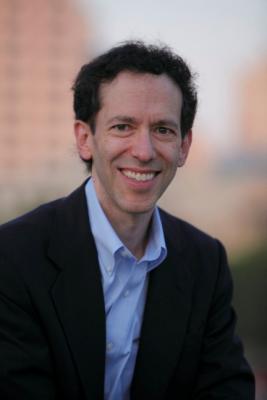 LAS VEGAS – The UNLV William S. Boyd School of Law announced today that Dr. David Orentlicher will join the UNLV Law faculty as the Cobeaga Law Firm Professor of Law and co-director of the UNLV Health Law Program. Nationally recognized for his expertise in health law and constitutional law, Dr. Orentlicher has testified before Congress, had his scholarship cited by the U.S. Supreme Court, and has served on many national, state, and local commissions.
A graduate of Harvard Medical School and Harvard Law School, Dr. Orentlicher is the author of "Matters of Life and Death" and co-author of "Health Care Law and Ethics," now in its eighth edition. He has published articles and essays on a wide range of topics, including: health care reform, physician aid in dying, reproductive decisions, affirmative action, and presidential power. His work has appeared in leading professional and academic journals, such as the New England Journal of Medicine; the Journal of the American Medical Association; Cornell Journal of Law and Public Policy; and the Yale Journal of Health Policy, Law, and Ethics. Additionally, Dr. Orentlicher has contributed to The New York Times, Time, USA Today, Chicago Tribune, CNN.com's Opinion page, and other major news outlets and publications.
"We are extremely delighted David Orentlicher is joining our law school faculty," said Daniel W. Hamilton, dean of the William S. Boyd School of Law. "His remarkable scholarship and public service will benefit the school and community, and will contribute greatly to our Health Law Program which, under Dr. Stacey Tovino's leadership, has grown quickly since its launch in 2014."
Dr. Orentlicher comes to UNLV from the Indiana University Robert H. McKinney School of Law and Indiana University School of Medicine. Additionally, he has taught as an adjunct or visiting professor at the University of Chicago Law School, Northwestern University School of Medicine and Princeton University. He is a member of the American Law Institute, and a former president of the American Society of Law, Medicine & Ethics.
"I'm honored to join the UNLV Law community and its outstanding faculty and student body," said Orentlicher. "I'm also looking forward to joining Boyd Law's terrific health law program. I am eager to work with students and faculty alike to continue the program's important work, particularly now when health care policy remains a critical concern nationally and locally."
In addition to his academic success, Dr. Orentlicher brings a wide breadth of applied experience. He previously directed the American Medical Association's Division of Medical Ethics, where he drafted the AMA's first patient's bill of rights and many other guidelines relied upon by courts and government agencies, and he has practiced both law and medicine.
Between 2002 and 2008, Dr. Orentlicher served in the Indiana House of Representatives where he authored legislation to promote job creation, protect children from abuse and neglect, and make health care coverage more affordable. His most recent book, "Two Presidents Are Better Than One: The Case for a Bipartisan Executive," draws on his experience with partisan conflict as an elected official and his expertise in constitutional law to discuss reforms that would address the country's high levels of political polarization.