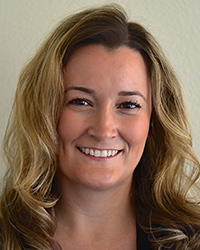 How did you first get into the legal profession?
My path to the legal profession was unorthodox. I have played violin since an early age, so I initially attended a music conservatory and pursued a career in music education. However, after 15 years of teaching music, it was time for a change.

I have always loved reading, writing, and analytical research, so I surmised that the legal profession could be a good fit. My decision to attend law school was a bit of a gamble, but Boyd's evening program permitted me to keep my job as a teacher while experimenting with a new field. From the first week of classes, I knew I made the right decision.

What drew you to Greenberg Traurig and what do you like most about your work there?

Greenberg Traurig is the largest law firm in the nation, but it feels like a family – one backed by amazing resources. The local office in Las Vegas is small, and the attorneys that I work with are both highly competent and supportive in helping me to grow professionally. I like working at Greenberg Traurig because the work is challenging and rewarding, and I learn something new every day.

Any particular advice you would give a recent UNLV Law graduate?

First, do not be afraid to take chances. Your career path does not have to be a straight line. Each experience can only help you grow personally and professionally.

Second, jump right into pro bono work. It permits you to develop your legal skills in ways that may not otherwise be available to you as a recent graduate. More importantly, it is so enriching to be able to help those who cannot navigate through the legal system by themselves.