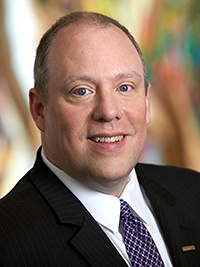 I am delighted to share that this week, Nevada has released its first State Climate Strategy and that UNLV Boyd played an important role in creating the Strategy. Five Boyd Law faculty and students, with Deputy Attorney General Dan P. Nubel, comprised the workgroup on Legal Barriers to Decarbonization. Professor Frank Fritz, along with student research assistants Madyson Hinkel and Elizabeth Scheinman, provided legal research and analysis on 17 policies to reduce greenhouse gas emissions in Nevada. Professor Bret Birdsong commented on public lands aspects of several policies, and Nina Garcia helped cite-check. The Strategy is an integrated, economy-wide roadmap to accelerate climate action necessary to achieve Nevada's climate goals, and capture the health and economic benefits of the clean energy and technology revolution. The Office of the Attorney General used Boyd's research to advise state officials on the Strategy.
On November 18, the UNLV Immigration Clinic learned that an appeal pending in the Ninth Circuit was successful. The Ninth Circuit Court of Appeals issued a strongly worded, published opinion in Castillo v. Barr, rebuking the Board of Immigration Appeals (BIA) for "defiance" of the court, and giving any person fleeing persecution who relies on expert witness testimony to fight deportation a good precedent to cite. UNLV Immigration Clinic has been representing Juan Castillo since 2015; the case has already been at the Ninth Circuit twice (with Mr. Castillo prevailing both times). Congratulations to Edgar Cervantes,'20, who wrote the brief last year as a clinic student; to Professor Michael Kagan and the entire clinic team; and to all the clinic students who have worked on earlier aspects of this case since 2015. Boyd alums who previously worked on the case when they were student attorneys in the clinic include Ann Dunn, Margarita Elias, Daniel Hansen, Gil Kahn and Amber Lilienthal.
Thanks to UNLV Boyd law student, Jean-Lionel Mésidor, who recently donated 150 adult and kids face masks to the Legal Aid Center of Southern Nevada so clients can attend in-person hearings. Jean-Lionel also teaches a Special Education Rights class at LACSN.
Be well,
Dan
Dean & Richard J. Morgan Professor of Law
daniel.hamilton@unlv.edu