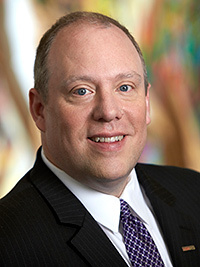 The Saltman Center for Conflict Resolution at UNLV Boyd is consistently ranked among the top 10 in the field. Thanks to the leadership of Saltman Professor of Law Jean Sternlight and Associate Director, Professor Lydia Nussbaum, the Saltman Center brings nationally-recognized speakers and terrific programs to the law school. This semester is no exception. In the coming weeks we are hosting two talks in the Thomas & Mack Moot Courtroom:
Professor Ronald Wright will present "Groupthink and Plea Bargaining: Examining Judges' Role in the Negotiations" on February 4 at 6 p.m. Professor Wright will discuss empirical work he has done regarding "workgroups" in criminal courtrooms, examine the policy debates about involving judges in the plea-bargaining process, and discuss how those topics connect to some key insights from negotiation theory. Learn more and RSVP by clicking here.
The 2019 Chris Beecroft Jr. Lecture on Conflict Resolution welcomes Russell Korobkin, Vice Dean for Academic and Institutional Affairs at UCLA and one of the leading scholars of corporate law in the country, for "Behavioral Ethics and Legal Negotiation" on April 2 at 5:30 p.m. Professor Korobkin's research focuses on why does unethical behavior plague legal negotiation? This lecture will explore how this research in the field of "behavioral ethics" should change how we think about the way lawyers negotiate, and how lawyers or the legal system can respond. Please RSVP here.
These talks are free and open to the public.
My sincere thanks to Michael and Sonja Saltman for their generosity and vision in creating the Saltman Center.
Best,
Dan
Dean & Richard J. Morgan Professor of Law
daniel.hamilton@unlv.edu
facebook.com/DeanDanHamilton