Monday, February 22, 2021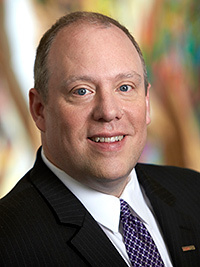 Last week, as part of Black History Month, we were honored to present a keynote talk by Secretary Jeh Johnson, Secretary of Homeland Security in the Obama Administration, and one of our nation's most distinguished public servants.
This talk is part of the ongoing series: Black in America - Addressing Inequality: Securing Civil and Political Rights. This series is made possible by the Senator Harry Reid Civic Dialogue Program, and brings leading public officials, journalists, academics and thought leaders to the UNLV Boyd School of Law.
We are grateful to Senator Reid and to Secretary Johnson for bringing this opportunity to the law school.
In the wake of horrific mass shooting events, including the deadliest mass shooting in American history in Las Vegas, a group of prosecutors from around the country formed an organization, Prosecutors Against Gun Violence, led by Manhattan District Attorney Cyrus Vance and Los Angeles City Attorney Mike Feuer. In partnership with Clark County District Attorney Steve Wolfson, prosecutors from 30 cities and counties gathered for a summit in Las Vegas to try and find solutions. PAGV partnered with the UNLV Boyd School of Law to produce a first-of-its-kind report and resource guide on the issue of mass shootings. Boyd Law students, Haley Beza, J. Gregory Cloward, and Hannah Nelson attended the summit and took the lead in drafting this report, which was issued this week.
This report will be relied upon by law enforcement, mental health professionals, prosecutors, foundations, and all those committed to preventing gun violence. You can read the report here. Please join me in thanking Haley, Greg, and Hannah, who as law students have made an important contribution in addressing this national crisis.
Be well,
Dan
Dean & Richard J. Morgan Professor of Law
daniel.hamilton@unlv.edu