Friday, February 26, 2021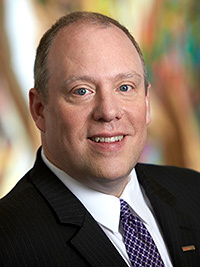 In February, the Nevada Legislature convened for its biennial session. We're particularly proud of our Boyd alums in the legislature including Speaker of the Nevada Assembly Jason Frierson, and Senate Majority Leader Nicole Cannizzaro. At Boyd there is a new student group, the Policy and Legislation Society formed to help educate students about the legislative process and to give them hands-on experience.
I first wrote about the UNLV Boyd Policy and Legislation Society in October when it held its first Making the Law Competition. Competitors submit bill draft requests that are then turned into proposed bills, and finally presented before legislators at a mock committee hearing. Virtual committee hearings take place over two days, and judges include several current and former serving State Assembly members and Senators as well as many Boyd alumni, lawyers, and lobbyists who are actively involved in Nevada's legislative process.
I want to update you with the good news that 3L Gabrielle Boliou's bill from the October MTL Competition was introduced on the floor of the Assembly on February 11. Her proposed bill removes or tolls the statute of limitations for offenses related to human trafficking, and was sponsored and introduced by Nevada Assemblywoman Melissa Hardy.
In February 2021, the second Making the Law Competition was held. Congratulations to the semi-finalists:
Michael Brooks
Kelsey Delozier
Jesse Dowdle
Kayla Farzaneh
Servando Martinez
Terra Shepard
Alyssa Williams
Today and continuing through tomorrow the Nevada Justice Association is sponsoring the NJA/SOA 1L Mock Trial Competition. The competitors are 1Ls and argue both plaintiff and defense sides of a civil defamation case. Forty-eight 1L's prepare opening statements, direct and cross examinations, closing arguments, and objection arguments to compete in the preliminary rounds. The top two teams go on to the final rounds where their arguments will be heard by:
Federal District Court Judge Andrew Gordon
Nevada Court of Appeals Judge Bonnie Bulla
Nevada Supreme Court Justice Lidia Stiglich

In more good news from the Trial Team, I want to extend congratulations to Jamie Leavitt and Danielle Ford of the Society of Advocates for qualifying as finalists in the Texas Young Lawyer Association's NTC Mock Trial Tournament. Jamie and Danielle advanced from the preliminary rounds, where only 8 out of 22 teams advanced. They then advanced through a single-elimination and semi-final round to earn a spot as a top 4 finalist.
Congratulations to Jamie and Danielle, and to Trisha Delos Santos, Mock Trial Chair of the Society of Advocates. As always, thanks to Robert and Tracy Eglet of the firm Eglet Adams, for their exceptional generosity in support of the Trial Team at Boyd.
Be well,
Dan
Dean & Richard J. Morgan Professor of Law
daniel.hamilton@unlv.edu