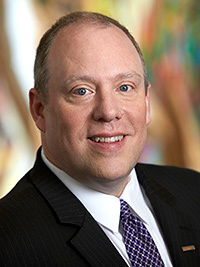 Congratulations to UNLV Boyd alum Mona Kaveh who was featured in the ABA Journal this month for her pro bono work on behalf of foster children in Las Vegas. (Read here) Mona, who is at Kemp Jones, is actively involved with the Children's Attorneys Project through the Legal Aid Center of Southern Nevada, where she represents abused and neglected children placed in foster care. She is also a past winner of the Legal Aid Pro Bono Attorney of the Year award, as well as the UNLV Public Interest Law Association Silver Staircase Award for exceptional achievement in public interest law in Nevada.
Every year the law students at UNLV's Public Interest Law Association recognize several awardees for their accomplishments. Please join me in congratulating the winners of the 22nd Annual PILA Awards. These awards will be given at the annual ceremony March 25th and we look forward to seeing you there.
The Silver State Staircase Award: Mary E. Bacon, Spencer Fane, LLP
The Silver Staircase Award is designed to honor the exceptional achievements of a member of Nevada's legal community and recognizes Mary's commitment to mentorship, pro-bono work, and activism.
The Silver Embrace Award: Paloma Guerrero
The Silver Embrace Award is designed to honor the outstanding contributions of someone who is committed to improving the Las Vegas community through their public service and recognizes Paloma's commitment serving the Las Vegas community, through her work in the UNLV Thomas & Mack Immigration Legal Clinic and the law school.
The Silver Service Award: Brittnie Watkins, Pisanelli Bice, PLLC
The Silver Service Award honors an individual who has made significant contributions to public interest and recognizes Brittnie's contributions through her extensive work in pro-bono and community service.
The Silver Smith Award: Dean Christine Smith
The Silver Smith Award honors an individual who cultivates a commitment to public interest in the law school and recognizes Dean Smith for the impact she has made on the lives of our law students and for nurturing a love and dedication for public service at the law school.
Be well,
Dan
Dean & Richard J. Morgan Professor of Law
daniel.hamilton@unlv.edu